A boy with Down syndrome gives his mother a special gift!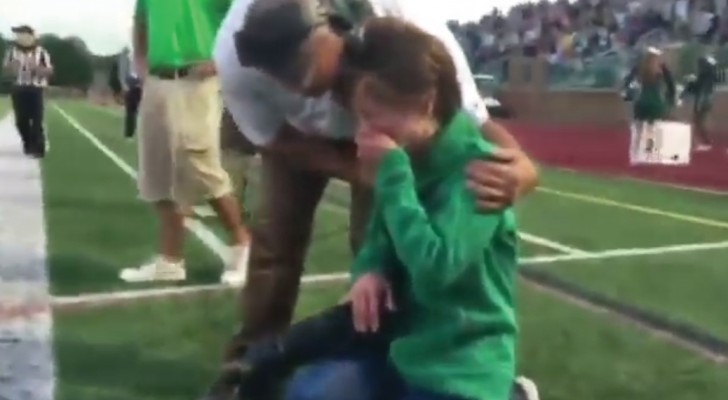 Advertisement
It was a surprise that was totally unexpected and without precedent in the lives of both Robby Heil and his mother Debbie. Robby has Down syndrome and is an assistant coach serving as the water boy (hydration manager) for the Novi High Wildcats football team.
The team's coach contacted the opposing team to organize a special play during the game, all dedicated to Robby. With his mother, who is terminally ill from a bone tumor, watching from the sideline, Robby made a fantastic touchdown that brought tears to his mother's eyes. She was overjoyed to see her son's dream come true! 
It was a moment of pure emotion that touched and moved the entire stadium.
Advertisement
Advertisement