A delicious new way to serve bacon and eggs!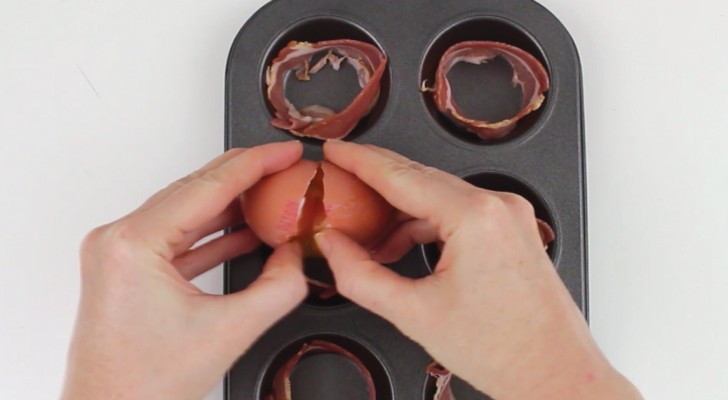 Advertisement
Would you like an interesting way to prepare a nutritious breakfast or a tasty main course? Well, just arm yourself with a muffin pan and procure six eggs and a package of bacon.
Position a slice of bacon in each cup in the muffin pan, as indicated in the video,  then break open an egg inside of the bacon strip and season with pepper (optional).
Put the muffin pan in the oven for 20 minutes at 180°C degrees (in any case, you should be able to visually confirm when they are completely done). Now your bacon and egg baskets are ready!
Advertisement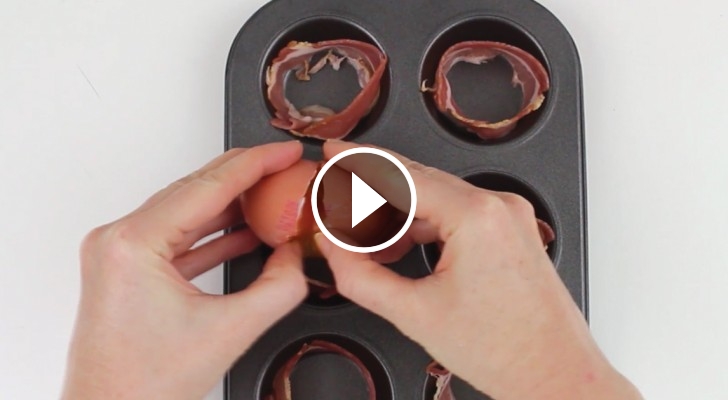 Advertisement