For 12 years, this couple's dog has traveled 3.5 miles (6 km) every day to reach its friends in the nearest village
Longville is a tiny town in Minnesota that has only 200 inhabitants. The whole community is very active and makes sure that no one lacks for anything and every day is different except for one thing!
Namely, Bruno's visits to the town each day to greet all his fellow citizens! What is exceptional is that Bruno is a dog! Bruno lives little outside the town with his owners, Debbie and Larry LaVallee.
Amazingly, for the last 12 years, Bruno has traveled alone, 6 km (4 miles) every day into Longville without fail. The things we do for friends!  ;)
Longville is a small town in Minnesota that is invaded in the summer by thousands of tourists who make the number of inhabitants reach 5000 due to the lakes in the surrounding area.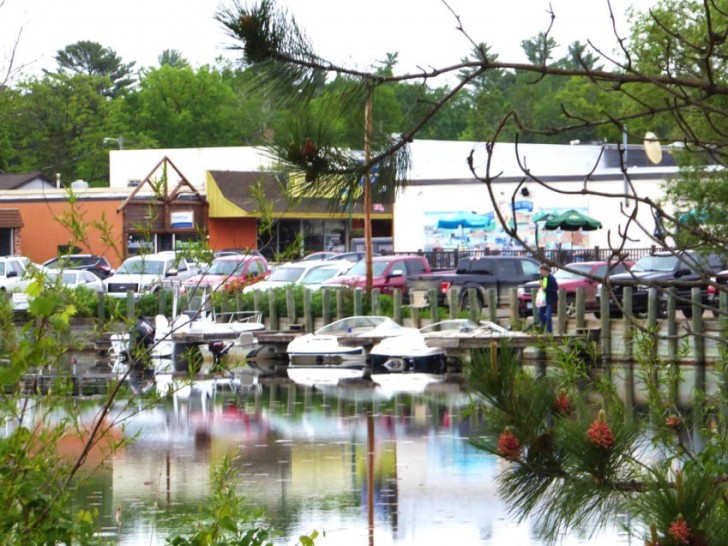 Many tourists are amazed to see a dog, walking alone on the road, every day visiting the town and often they mistake him for a stray dog. But Bruno has a home and he only leaves it to go visit his friends in the town center.
All the inhabitants of Longville wait for Bruno every day, who for 12 years has never missed his daily appointment.
Bruno is never in a hurry, and between one greeting and another, he allows himself a little rest to get ready to return home, which is 6 km (4 miles) from the town center.
All of his friends in Longville take care of him, give him food and make sure that he gets everything he needs!
Years ago, when Bruno was a very young puppy, somebody brought him to the LaVallee's house, after finding him just at the bottom of their road. The couple then decided to keep Bruno with them. Nobody knows where he came from.
Debbie and Larry soon learned that the dog did not like to stay in one place. Bruno often escaped, stayed out all day, and then came back in the evening.
They let him do what he wanted and they never tried to keep him chained up! Bruno is happy with his independence and with his day-to-day visits he brightens the days of all the citizens of Longville!
Every small town has a stray dog that everyone takes care of ... and Bruno is definitely, the mascot of Longville, Minnesota!