Twin babies share sweets and lots of laughs!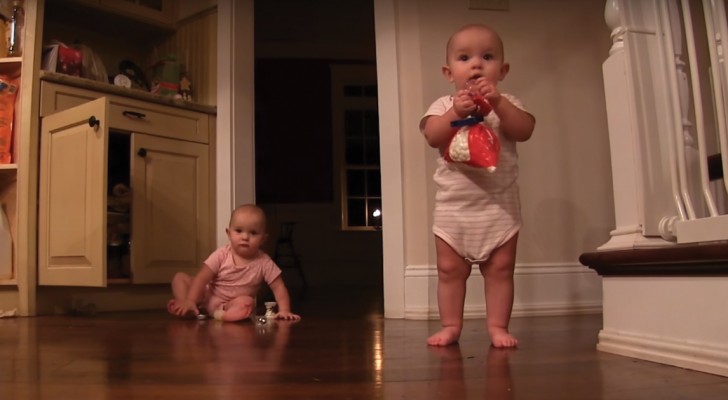 Advertisement
It is known that twins are born connected by a special feeling and it seems that tastes in food are not spared.
The little twin baby girls, Adelyn and Sarah, for example, share a passion for marshmallows and eating them seems to get them very excited. One of the two, however, seems to have a real passion for marshmallows.
In fact, she knows where to find the package of marshmallows, waits impatiently while her dad opens it and then, finally, when she eats them, her eyes light up with an expression of pure joy which she also expresses with her infectious laugh!
Advertisement