You too can become a "Kitchen Magician"! :)
1. Use non-stick frying pans only to cook those foods that tend to stick. For others, use normal pans as the heat is distributed more effectively.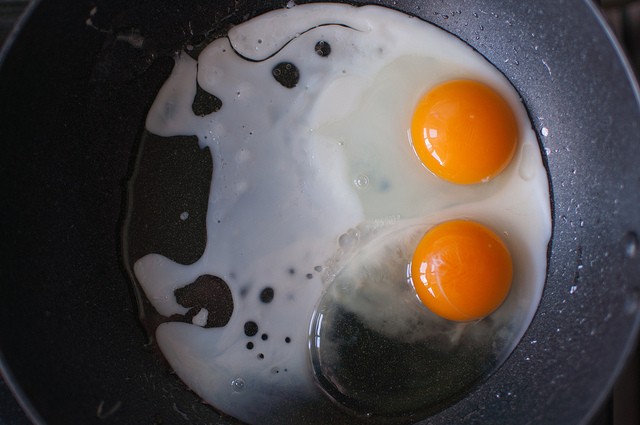 2. Are you familiar with the Dutch oven? It is made of heavy cast iron and gives food a smoky aroma. This is a trick that will surprise your friends!
3. Before beating eggs, first, crush the yolks with a fork. This will make it easier to mix the yolks and the egg whites together.
4. Break open an egg shell by hitting it against a flat surface rather than on the edge of a container and in this way the breaking point will be more manageable!
5. Cookie dough should be hand-kneaded and not amalgamated with an electric mixer. Only in this way can the right amount of moisture be incorporated which will make the cookies soft.
6. Use clarified butter instead of normal butter. Clarified butter can also be eaten by those who are lactose intolerant, lasts longer, and does not release free radicals when heated.
7. When cooking a large piece of meat, tie it tightly with a string so that no hot air can get inside and this will keep the meat juicy.
8. Cooking in a frying pan where you have already cooked eggs will make it harder for food to stick.
9. Once rice has been cooked, let it rest in the pot for about 10 minutes.
10. Before cooking rice, rinse it with plain water at least two to three times to remove excess starch.
11. If you need to create uniform pieces from a homogeneous food, make oblique cuts.
12. Add spices to food while cooking, and not at the end!
13. When cooking meat that requires a long cooking time, add aromatic herbs and the smell they produce will be irresistible!
14. Before cooking hamburgers press them slightly to remove any trapped air. Also, form a small depression in the center to help them keep their shape.