You need to pee and you do it on a street wall? --- Look what happens in Germany!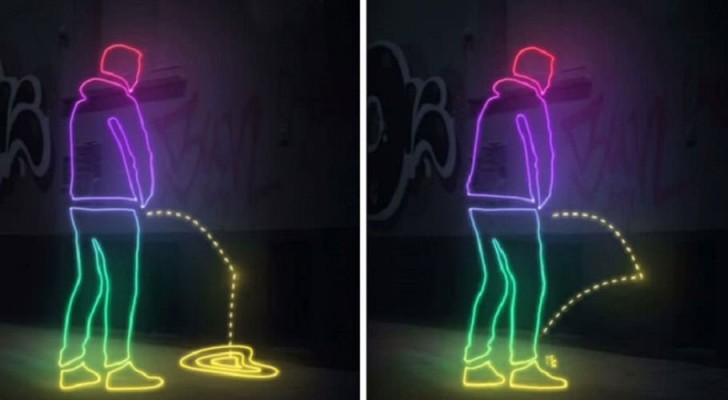 Advertisement
In Germany, as you know, beer is a beverage that is very popular. Therefore, what is the first unfortunate consequence that occurs when you drink a lot? No, we are not talking about the pathetic text messages sent to former lovers . . . but rather the need to go to the bathroom frequently!

Considering that many beer drinkers end up urinating on street walls, with understandable consequences on the urban decor, a curious stratagem has been developed!
What is it? A waterproof paint that bounces the jet of urine off the surface of the wall so that it ends up wetting a rude beer drinker's pants and shoes! Ingenious, is not it?
Advertisement
Advertisement