Apple pastry dessert --- tantalizing aroma and delicious taste!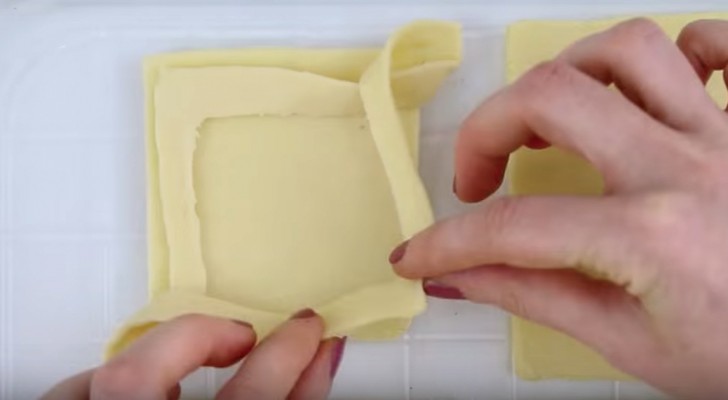 Advertisement
If you like fruit desserts then this recipe is one you do not want to miss! It is very similar to a strudel recipe due to the classic ingredients of puff pastry dough and apples, but the presentation is totally different!
Cut out squares from a roll of puff pastry, and carve out with the tip of a knife, a frame along the edges. Superimpose the two opposite sides to obtain a decorative effect. Fill in the frame with thinly sliced apples, add sugar and dot butter on top of the apples and bake at 180°C for 12 minutes. The smell and taste of this dessert are absolutely irresistible!
Advertisement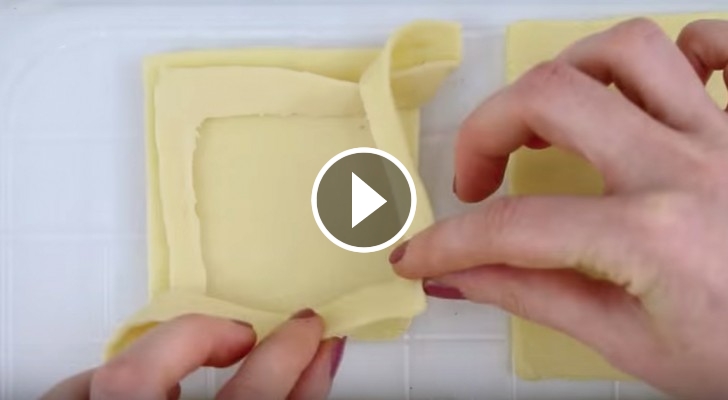 Advertisement