A tiny elephant plays with a basin full of water --- its antics are hilarious!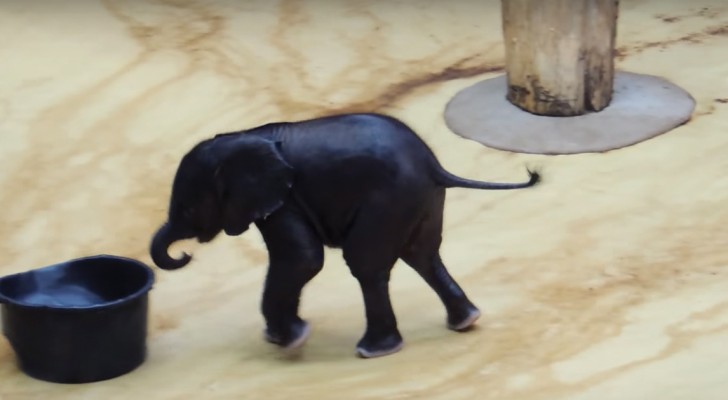 Advertisement
Some animals, although they do not live in aquatic environments, are nonetheless, particularly attracted to water. Elephants like to wallow in natural lakes and refresh their body by spraying themselves with water using their long trunk.
Evidently, it is a passion that comes from their early years when the discovery of water reserves many pleasant surprises for young elephants. Just look at this little baby elephant intent on playing with a basin full of water!
In fact, at first, the little baby elephant approaches timidly, but he soon starts putting on a delightful show!
Advertisement