Elephants in an animal park immediately adopt an orphaned elephant!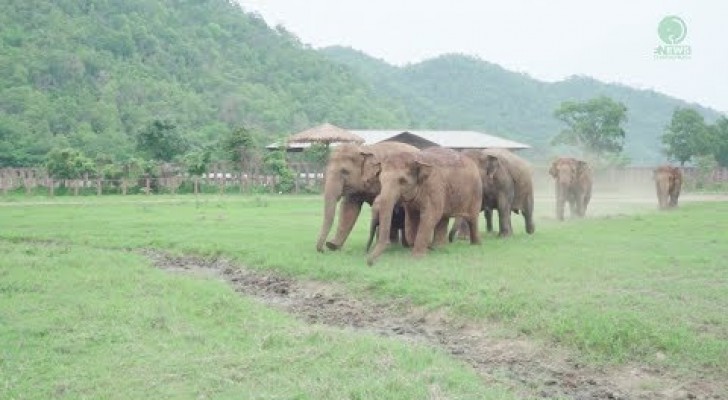 Advertisement
That elephants have very strong family ties and are willing and able to show affection for each other is by now well known, but to see their loving and protective instinct in action is always exciting.
In this case, for example, a new orphaned elephant arrives at the Thai rescue center called the  "Elephant Nature Park" and its curious shrieks and cries naturally attracted the attention of the family of pachyderms that live in the park!
Just see how quickly all the elephants rush to greet the orphaned baby elephant and welcome him to the park in the sweetest way.
Advertisement