Spectacular "Coiling Dragon" Cliff Glass SkyWalk!
Tianmen mountain in Hunan province (China), with the particular shape of its peak, is definitely one of the most majestic and fascinating mountains in the world.
It is visited by thousands of tourists every year, but now you can enjoy the view in a whole new way.
Please be advised, however, that not everyone can experience this special walk without feeling at least some dizziness!
This scary walkway is 100 meters (almost a mile) long and 1.5 meters (5 ft) wide. However, what is most incredible is that being made of glass, it allows visitors to see the face of the mountain down to 1,500 meters (4,920 ft)!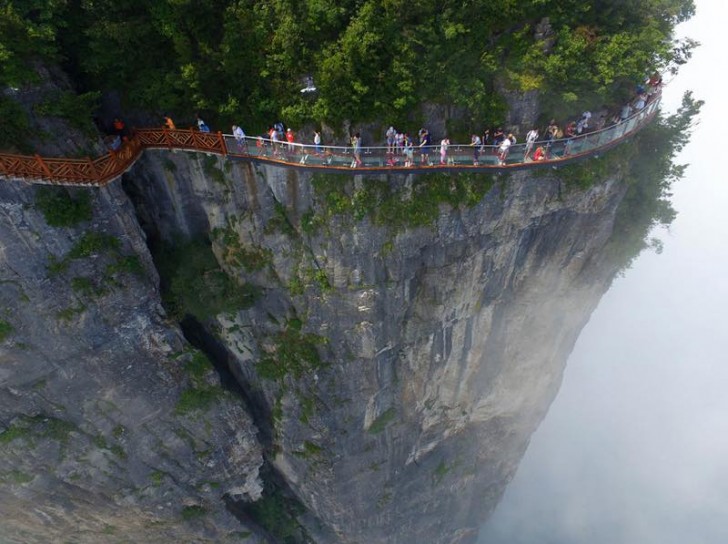 It was given the name "Coiling Dragon Cliff Skywalk" because it follows the shape of the mountain and has a total of 99 scary hairpin curves that lead to the foot of the mountain.
The glass walkway is the third one that has been constructed in this beautiful natural park called Zhangjiajie National Forest Park, which has also been chosen, as the filming location for various famous movies.