It was abandoned by its family because it was different . . . but you will love it instantly!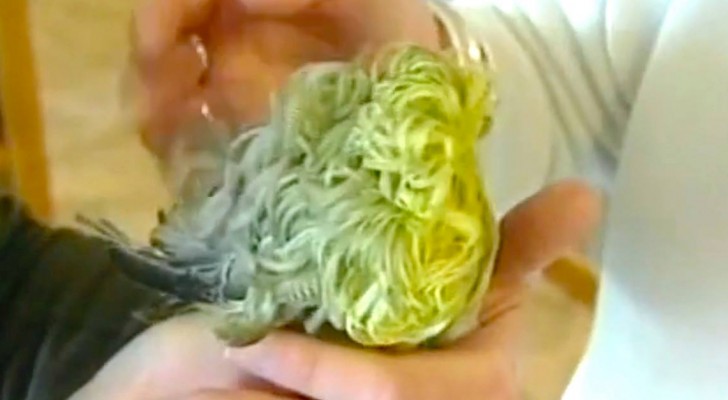 Advertisement
Our physical appearance is similar to that of all other human beings because we have basically the same genetic code. However, sometimes DNA can be transcribed incorrectly during the earliest stages of life and this generates the so-called mutations.

As a matter of fact, Whipper is a male parakeet who has suffered the results of an erroneous DNA transcription in regards to information related to his plumage (feathers).
Instead of the classic feathers positioned close to the body, Whipper has feathers that are just like ... soft curly hair! In fact, this cute little parakeet looks like someone who has just stepped out of the hairdresser's . . .
Advertisement