Keep your shoes WHITE with this amazing hack!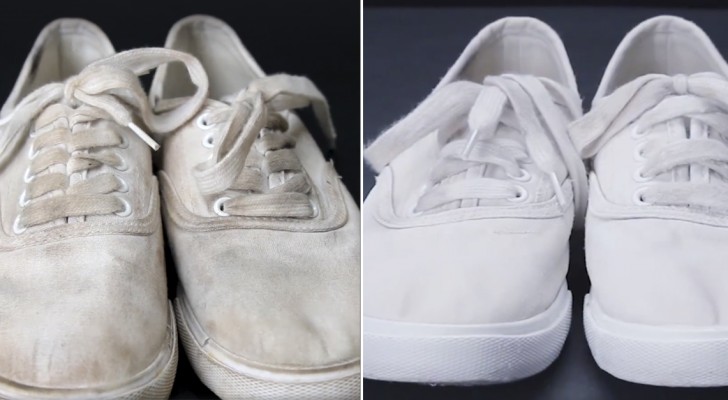 Advertisement
Perfect from morning to night, with sportswear but also in combination with an elegant suit --- white shoes are back in fashion and anyone who wears them does not go unnoticed!
However, many renounce buying shoes in this color, due to the continuous maintenance that they require. In fact, before wearing, they require an energetic cleaning to bring back that sparkling white color.

Here is a cleaning trick that will allow you to wear white shoes without being obsessed about getting them dirty. They will return even whiter and more brilliant than when you bought them!
Advertisement
In a bowl, mix one heaping tablespoon of sodium bicarbonate and a mix of half water and half hydrogen peroxide. Stir until you have a consistency similar to paste.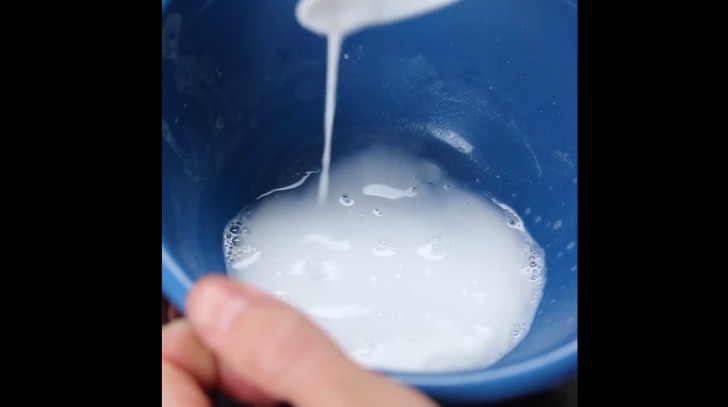 Advertisement
Apply this mixture with a toothbrush and rub it over the entire shoe.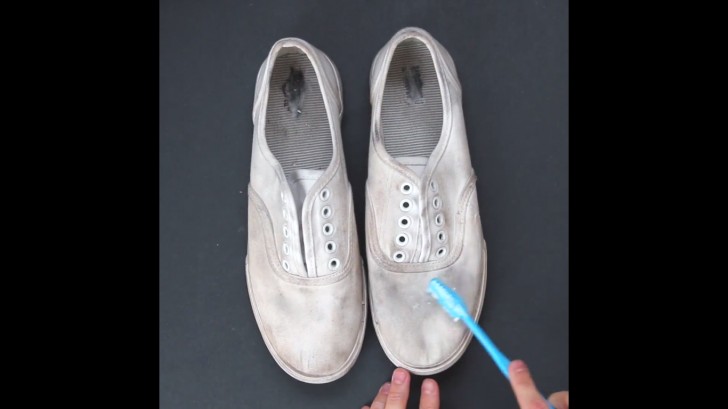 After you have scrubbed both shoes, put the white shoelaces in the bowl containing the remainder of the paste.
Put your shoes out to dry in the sun for three or four hours. Then beat them vigorously together to remove the white crusty film that has formed.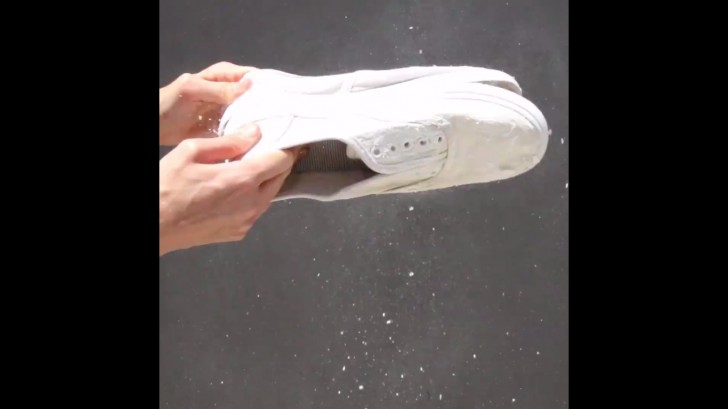 Using the toothbrush, eliminate any of the remaining crusty deposits that are more difficult to remove.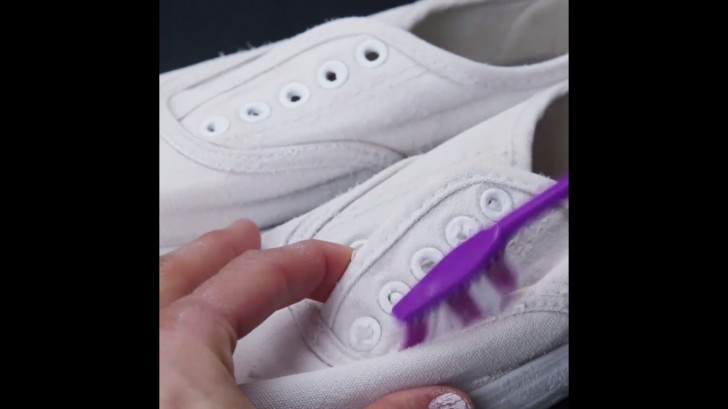 Advertisement
When you have finished with both shoes, you will see that their color has returned to a perfect white!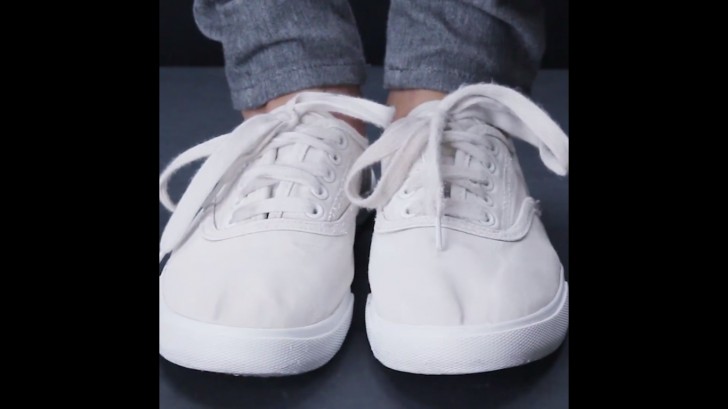 This hack allows you to get magnificent results, better than any other cleaning method. Try to whiten your favorite white shoes and then let us know the result!
Advertisement