Take the pain out of doing your laundry!
Washing dirty clothes is certainly not the activity we would like to do on a free Sunday, but for those who are not fortunate enough to have a staff at their service, it is a tough and inexorable reality.
If you have the luck (or, in this case, the misfortune) of having to take care of one or more children's wardrobe, then the task becomes almost unbearable.
For this reason, we present some tricks with which you can make the laundry room more efficient, in order to do your laundry in a fast and light-hearted manner.
1. Attach a mesh bag to your laundry hamper and teach your children to put their socks in it! When necessary, just close it and throw it in the washing machine.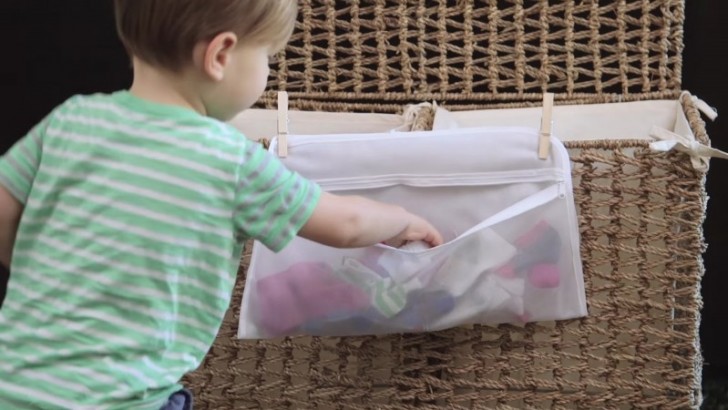 2. Buy some cheap towel bars and attach them here and there --- they will be useful for hanging wet clothes while waiting to be washed.
3. Be careful with your back! Put wheels on the laundry hamper and moving it will be literally ... child's play!
4. Buy wall mounts and hang laundry detergent dispensers out of the reach of small children! This is will help you store your detergent better and waste less!
5. If you have a dryer, put in an aluminum ball (made from a sheet of aluminum foil) during the drying cycle --- it will absorb static electricity from the clothes!
6. Use inflatable pool floats on your laundry drying rack to avoid unattractive folds and wrinkles in the clothes!
7. The more things you can hang up on a wall, the easier it will be to keep things in order!