A baby is crying desperately --- Just see what the cat does!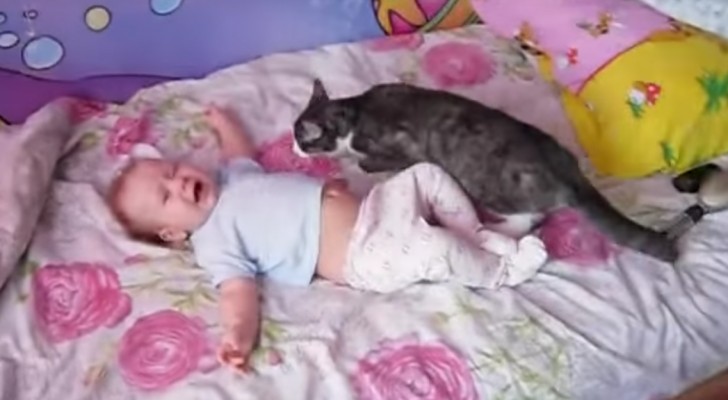 Advertisement
If we explored the myriad number of videos with pets as the protagonists, we would be inclined to associate empathy with dogs and elegance and pride with cats.
However, on closer inspection, cats are also capable of incredible acts of sweetness and selflessness, especially towards people in need.

In this case, for example, a baby is crying desperately on a bed; to calm the baby down is not easy, but the family cat definitely tries to do its best.....
Advertisement
Advertisement