Remove sweat stains from white clothing --- in a natural and economical way!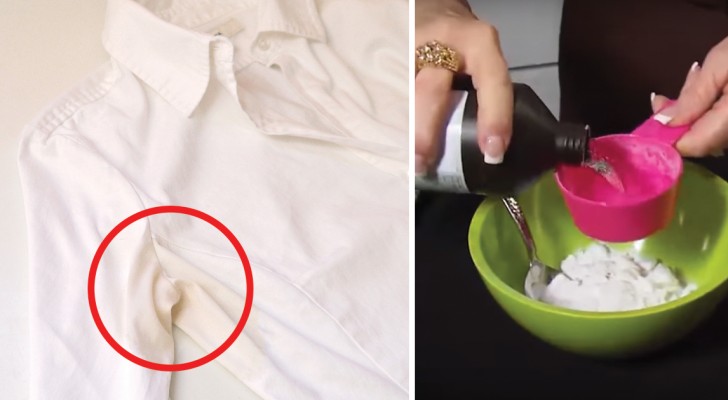 Advertisement
Especially during the summer months, it is extremely pleasant to wear white clothes, which give an extra touch of brightness and light to our daily life!
Unfortunately, it often happens that, due to sweating, some areas of these clothes, such as under the arms, become irremediably stained and lose their whiteness.

Not everyone knows that just by mixing hydrogen peroxide, baking soda, and water and letting this solution act on the sweat-stained area for about 30 minutes before washing, white clothes can return to their previous splendor!
Advertisement
Advertisement