Put a whole chicken in a cake pan?! --- A cooking method with unexpected results!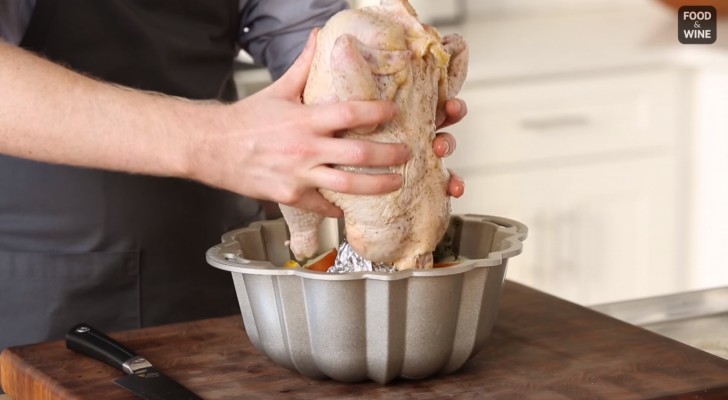 Advertisement
The bundt cake pan is used in dessert recipes to make cakes with a distinctive ring shape and a characteristic round hole in the center. 
In reality, the bundt cake pan is equally suitable for cooking a whole chicken! Just position the chicken in the center of the bundt cake pan which allows for a greater amount of skin to be exposed to the oven heat as there is no part resting on the bundt cake pan!
Place in the bottom of the bundt cake pan, lemon, onions, and any spices that you prefer. Bake at 200 °C (392 °F) for about an hour and your chicken will be roasted to perfection!
Advertisement
Advertisement