He asks his parrot if she loves him --- the parrot's reaction is hilarious!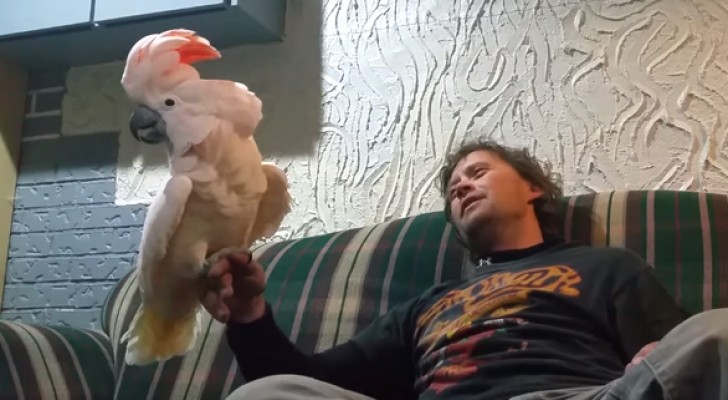 Advertisement
In the family of parrots, cockatoos have the distinction of being very friendly and entertaining birds that are very intelligent and ready to interact with their owner spontaneously and in unpredictably funny ways.
In fact, this cockatoo, named Pebbles, in particular, will make you die laughing when she answers her owner's simple question: "Do you love me?" 
Watch how this cockatoo parrot reacts in this must-see video!
Advertisement