This parrot wants to reveal what it has learned --- Lend him an ear! :)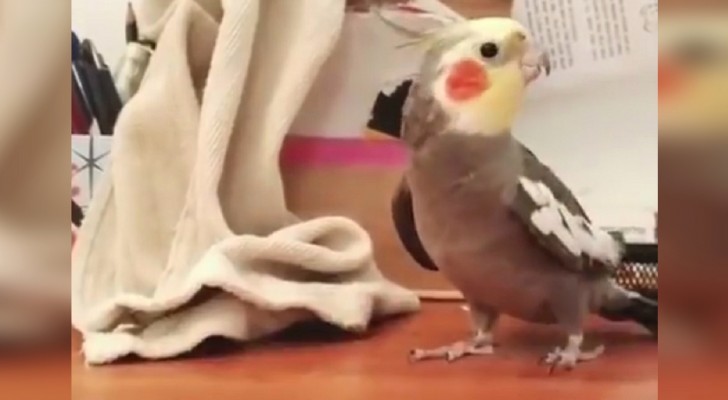 Advertisement
Parrots, as well as being extremely intelligent, have long memories, which allows them to learn melodies and the most diverse and descriptive words. 
It is sufficient that they listen to sounds only a few times and they immediately start trying to make their first attempts to reproduce the sounds they have just heard.
Initially, their attempts are modest, but as they continue to hear and practice they come closer and closer to the original! Then, parrots reach a point when you can easily confuse them with your own voice or the musical instrument that they are imitating! Here is a brief example. 
Advertisement