Place raw bacon on paper towels --- A no-mess way to microwave bacon!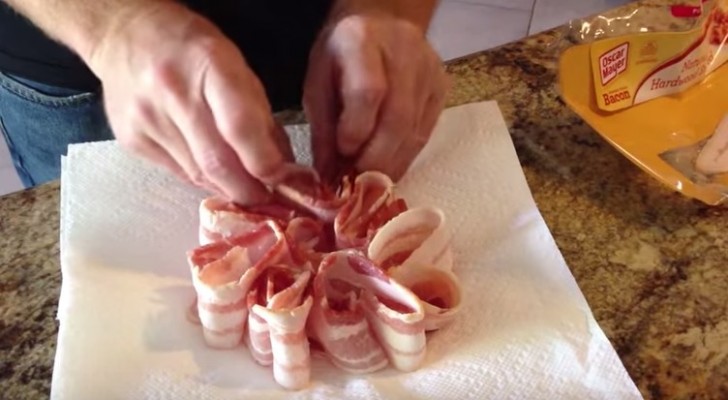 Advertisement
Instead of using frying pans, baking sheets, and whatever else, to cook bacon we suggest using the microwave oven! 
First, as shown in the video, create heart-shaped slices with each strip of bacon, and place them on a plate covered with a paper towel. Next, cover the heart-shaped bacon slices with another paper towel and a second plate. Put everything into the microwave and turn it on for five minutes. Then, turn the slices over and microwave for another 120 seconds. 
Now, you have no mess, no fuss delicious bacon cooked to crispy perfection!
Advertisement
Advertisement