Here is how to cut an onion WITHOUT CRYING!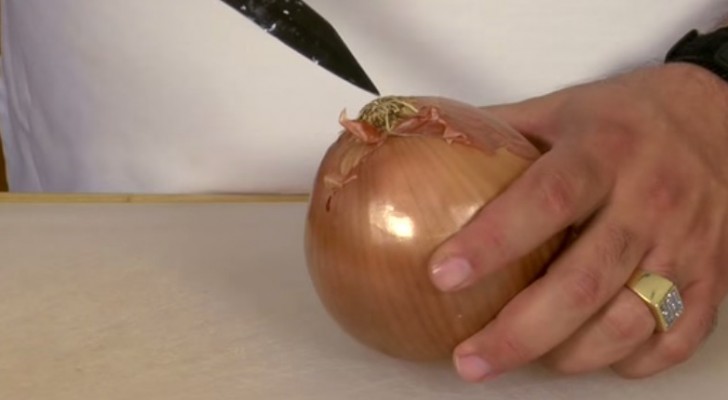 Advertisement
Onions are tasty and have numerous health benefits for our body. They have only one drawback which is that when we cut onions we cannot help but cry!

Why? Because when onions are cut they release into the air a chemical compound that irritates the eyes which then try to eliminate the chemical by washing the eye with tears (crying).
The part of the onion that causes crying and watery eyes is the onion bulb! But, as can be seen in the video, when this part of the onion is removed --- you can say goodbye to tears!
Advertisement
Advertisement