A GIGANTIC alligator suddenly appears on a golf course --- Creepy AND fascinating!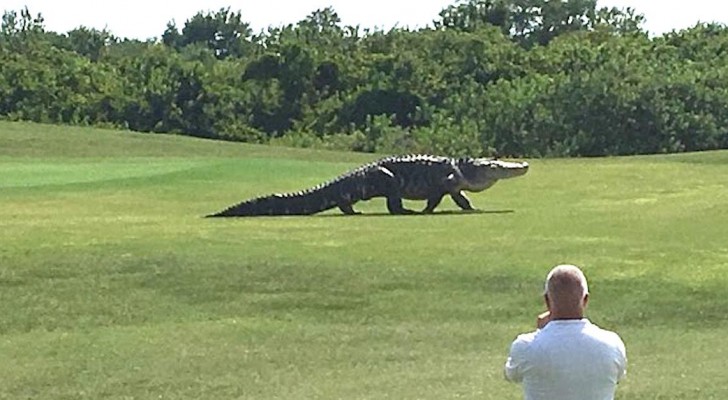 Advertisement
If you decide to go to Florida and, while you are visiting, you want to play a game of golf at the Buffalo Creek Golf Course, be careful because you might be interrupted by an "unexpected guest".

In fact, this is exactly what happened to a group of golfers who were playing their game in the area near the third hole when a giant alligator suddenly made its appearance on the golf green, capturing the immediate attention of everyone present! 
Someone managed to film what happened and posted the video clip online which after only a few hours went viral! According to you, are we looking at a monster or the clever use of forced perspective photography?
Advertisement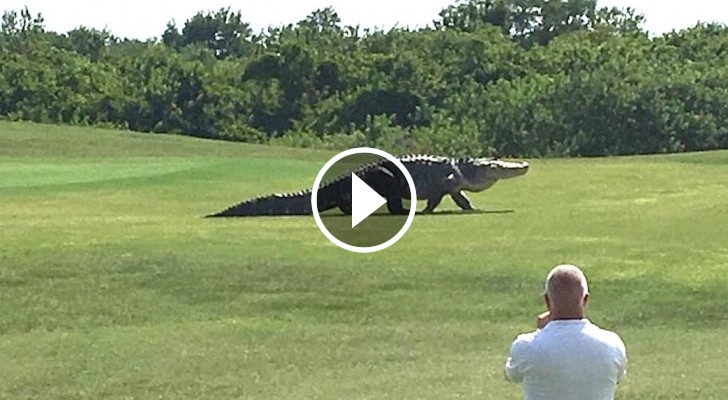 Advertisement