Discover the hidden super powers of an IRON!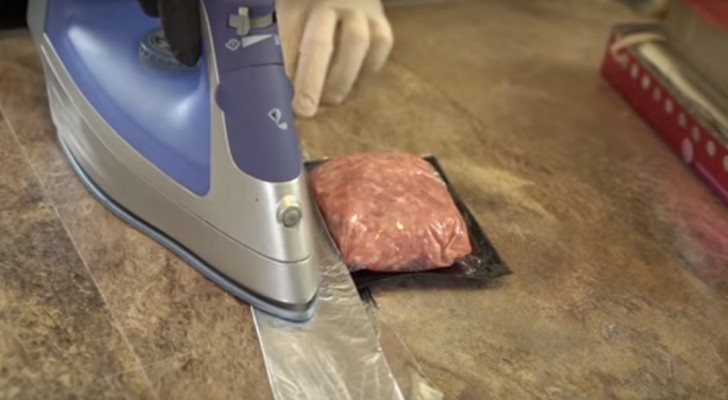 Advertisement
With the spread of clothes dryers which are also able to iron garments; special fabrics that do not wrinkle, and the new generations who refuse to even use an iron, quite frankly, the iron has been steadily losing its popularity.
But today we will present seven uses for an iron that are completely different from the usual one and they will make you think twice before you abandon your iron altogether!
Have you ever thought of using an iron as a hot plate stove? Or to repair a parquet floor? Wait -- and that's not all!
via youtube.com
Advertisement
1. Plastify your documents without going to a print shop! Just put the paper document between two sheets of laminate plastic, cover it with a towel and pass a hot iron over it.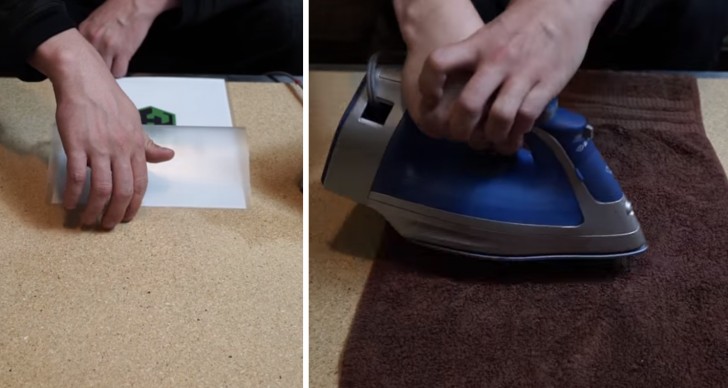 Exert enough pressure on the hot iron, so as to adhere the two sheets of laminate plastic perfectly. Flip it over to the other side of the sheet then once more covering it with a towel, pass a hot iron over it.
Advertisement
If you have a wooden table or a parquet floor you can make repairs with this trick. First, you must fill the groove in the wood with a few drops of water, cover it with a towel and pass a hot iron over the towel.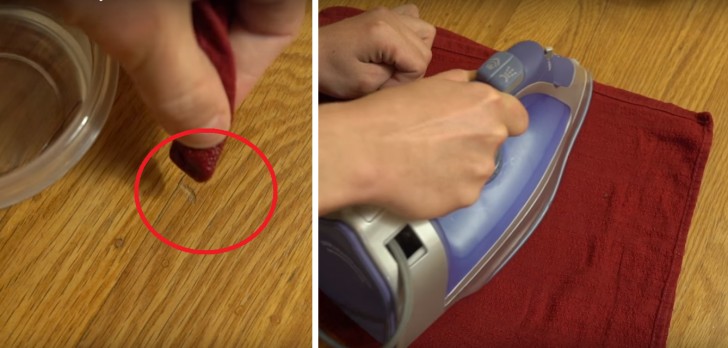 Perform circular movements exerting pressure on the hot iron at the same time. Remove the towel and you will notice a big difference!
Candle wax is the worst nightmare for every surface! Just put a paper towel over the wax stain and pass a hot iron over it. The melted wax will stick to the paper towel, removing it from the surface.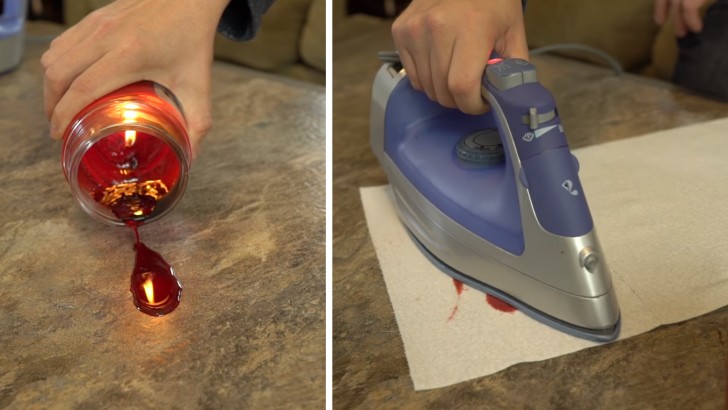 When stickers come off, the best way to reattach them is to use a piece of aluminum foil. Place the aluminum foil on the sticker and pass a hot iron over it several times.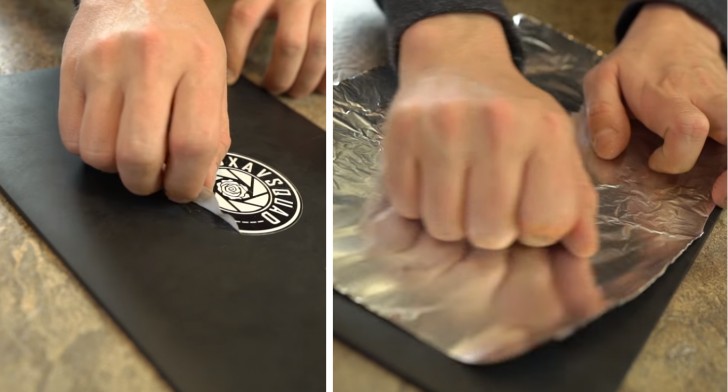 Carpets can become deformed if left under heavy furniture for long periods of time. Just put a damp towel over the carpet area to be treated and with a hot iron perform fast linear movements to make the carpet area regain its natural aspect.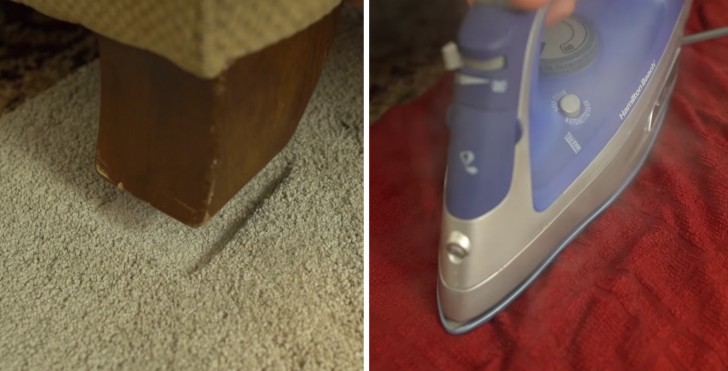 Advertisement
To store food for longer periods, it is preferable not to leave packages open. There is a way to close them by simulating a vacuum! Simply pass a hot iron on the foil that has been placed on the front and back of the opening and the heat will seal the plastic!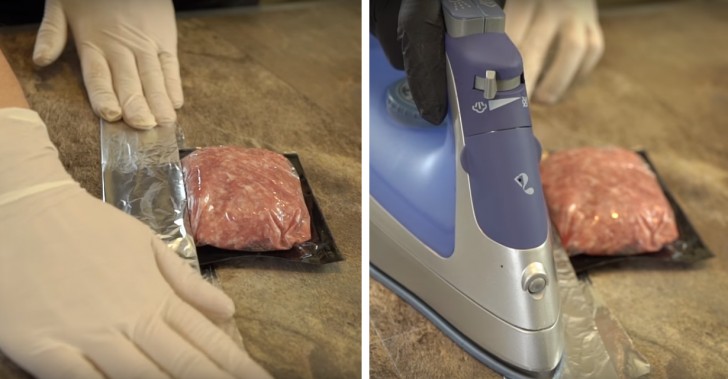 Have you ever cooked an egg on an iron! It works, and it could be the solution you need if your gas has been shut off due to not paying the bill ...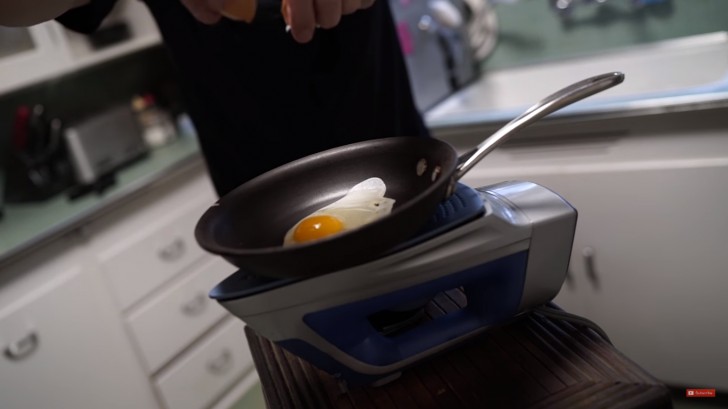 Do not miss the video where these tricks will be demonstrated . . . especially because you will be able to see with your own eyes the marvelous results!
Advertisement