Three birds perch on a branch --- After a few seconds you will not believe your eyes!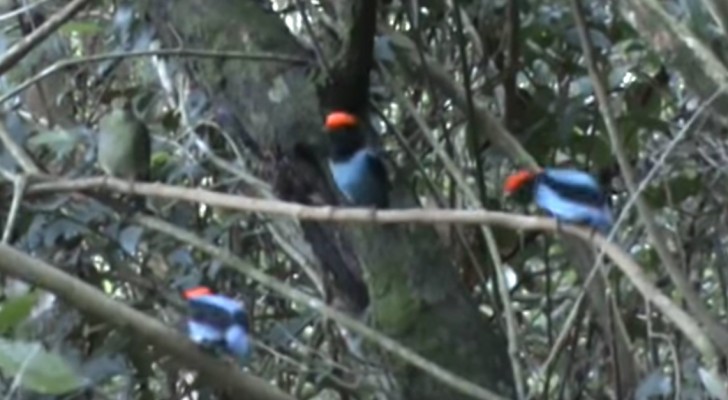 Advertisement
If you want to impress the person you are in love with then perhaps you can take inspiration from this collective dancing known as "lekking" performed by this colorful group of manakin birds with their bright blue-feathered bodies and red-capped heads. These South American birds are also known by the name of "Pipridae" aka passerine birds.
In order to charm and attract the females, the males join forces to dance in a circle and thus capture the female's attention. You are still not convinced?! Well, just watch this video, and you will not believe your eyes when you see their elaborate courtship dance!
Advertisement
Advertisement