A girl passes right by a homeless woman --- but does not realize who she really is!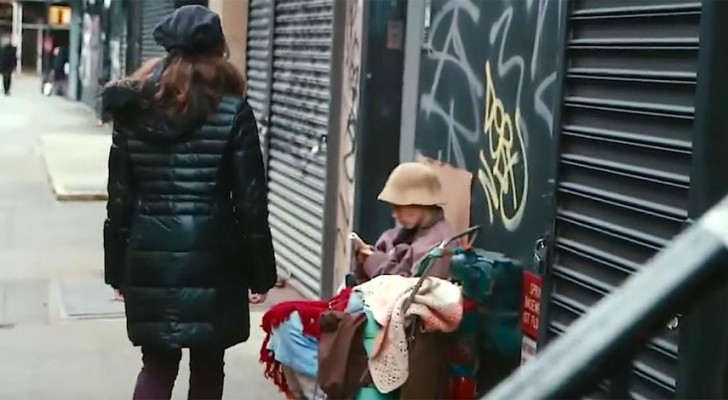 Advertisement
The number of homeless people has increased dramatically in recent years, but the most alarming situation is the fact that fewer and fewer people are concerned about them or even interested in them. The demonstration of just how invisible the homeless have become to most people who pass them on the streets is provided in this video!  
In fact, several people are filmed walking past what appears to be homeless people sitting on the sidewalk surrounded by all of their possessions but who are actually either their relatives and or even family members! Will their true identity be realized? Watch the video to find out!
Advertisement