A guy films a violent hailstorm! --- Watch his swimming pool! -- Absolutely STUNNING!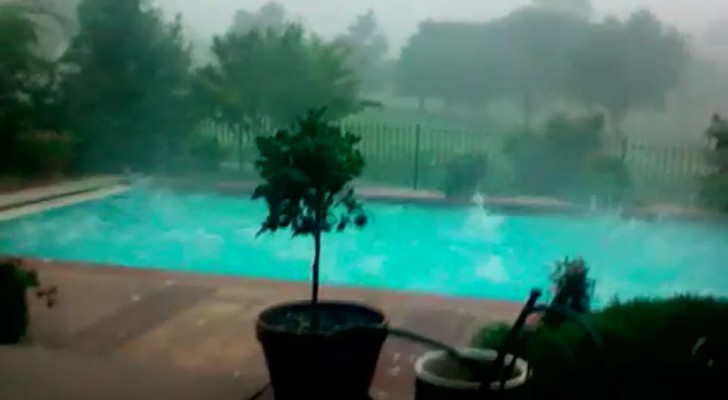 Advertisement
In May 2010, a violent hail storm hit the Oklahoma City metro area and the surrounding seven counties. Most of us have seen, at last once in our lives, an unforgettable hailstorm! However, most likely, you have never seen the effect that a violent hailstorm with very large hailstones has on the water in a large swimming pool.
In the video, at first it is just a hailstorm with "copious" hailstones aka "a large amount" but then, the hailstorm gets even more fierce and turns into an icy hell falling violently into the swimming pool water! What a thrill! 
Advertisement