Do you have a well-trained mind? Find number 387 among all the 337s in just 10 seconds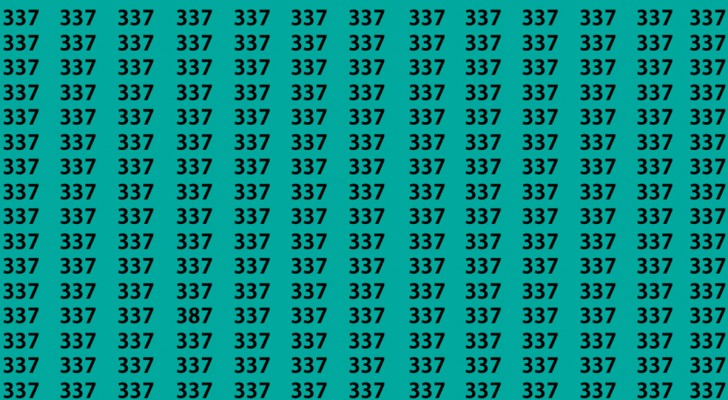 Advertisement
Visual quizzes, logic puzzles and any other type of pastime that requires the use of the brain has a very specific function for us human beings. Testing yourself and your cognitive skills is not a trivial matter, but is of fundamental importance in our lives. Solving puzzles or tests of any kind is a very effective way to keep our minds young and "fit".
Indeed, a well-exercised mind can help us achieve the goals we have set for ourselves in our lives.
In the game below, we ask you to test your observation skills by managing to find the "odd-number-out" which is hidden in a sea of 337s. The difficulty lies in being able to do it in just 10 seconds. Do you think you can do it? Let's try!
Advertisement
Find the number 387 among all 337s in just 10 seconds!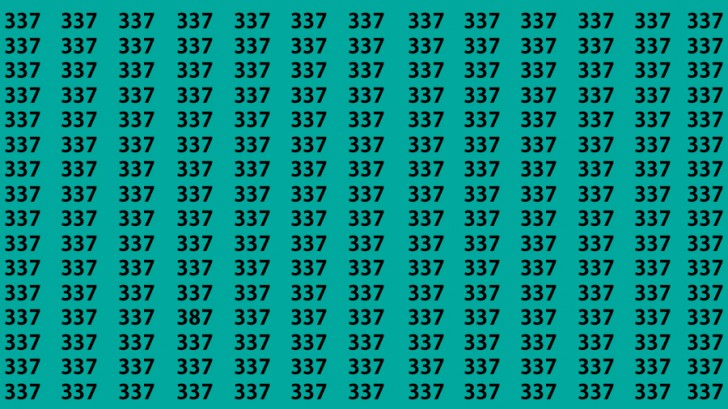 Perhaps you have bumped into puzzles and tests like this one at work? For example, tests like this are used to narrow the field amongst job interview candidates. And young and old take them on simply for fun, relaxation and entertainment.
So let's put ourselves to the test and see if we can solve this puzzle in the set time. Remember, you only have 10 seconds. But if you fail to do so, don't worry - we will give you the solution below.
Advertisement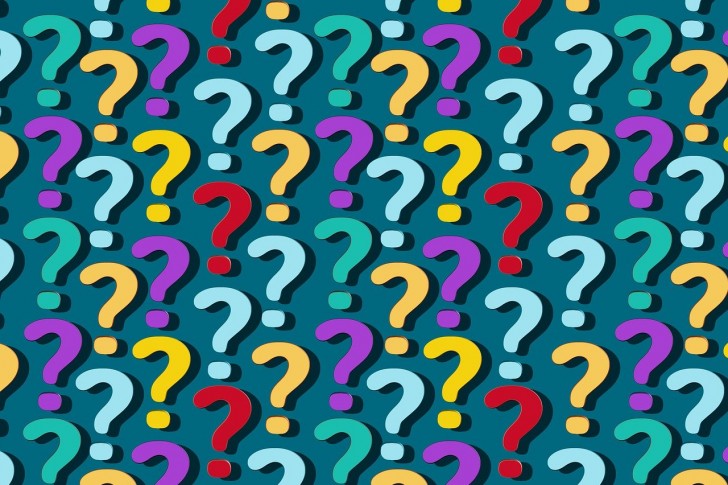 In order to be get the solution, it is important to clearly understand what needs to be found. When you are sure about the goal, concentrate, focus and try not to get distracted by things going on around you.
And now, the time has come to give you the solution:
No joy? Here is the solution!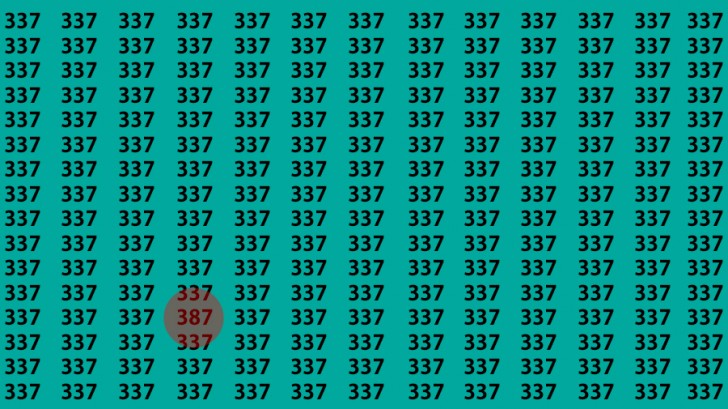 And here is the elusive 387 hid away from us. Were you able to find it? If the answer is yes, well done! It was not easy to succeed in just 10 seconds. Analyzing the image and being able to figure it out in such a short time is for true puzzle connoisseurs. Those who succeeded have highly developed eyesight and are extremely attentive to detail.
If you enjoyed this and want to continue with this daily training, don't miss out on our next "challenging" visual acuity test!
Advertisement