"I was a mother in financial difficulty; now I sell used clothes and I'm a successful entrepreneur"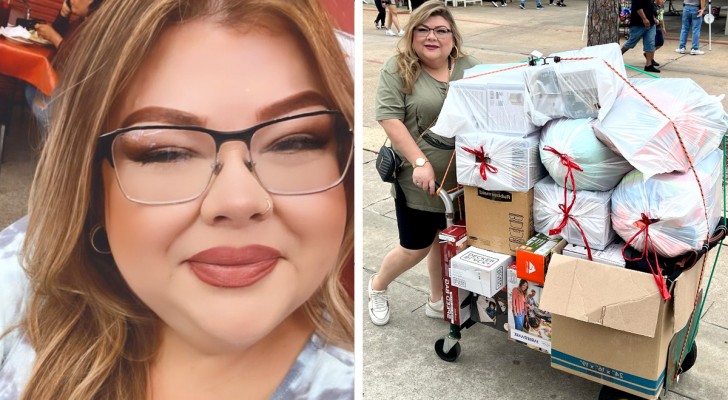 Advertisement
We all know how difficult it is to survive from day to day:the cost of living is high and it is not easy to make ends meet. Those who have a large families, in particular, can really struggle.
And the subject of this story also had to face a major financial challenge in 2015. But despite the difficulties, she managed to overcome them. How? Let's find out together.
via The Sun
Advertisement
This is Monette Mejia,and she lives in Houston, Texas, United States. Monette is a 45-year-old mother of three and a renowned entrepreneur. Before achieving her success, however, she went through some really bad times.
In 2015, Monette and her husband found themselves in a deep economic crisis: her husband was the only one working, while Monette was a housewife. Having some time available, however, Monette began to think of a solution to to the family's problems. One day, she decided to get rid of some clothes that she hadn't worn in a while, putting them up for sale. Her sister had told her about a site that worked very well for this and Monette seized the opportunity.
Her first sale was for a dress that earned her $36 dollars. Seeing that this system worked, Monette started selling clothes on multiple sites. However, in 2017, her husband got sick for a period and Monette knew that she had to expand her business.
To this end, she started posting ads on other sites and on social media platforms as well, in order to grow her business. Today, Monette is the head of a company that is booming and that has a $735,000 dollars turnover per year. Monette told her story to let readers know that, even if tough, it is possible to succeed in life and business. Just persist and do the work.
Advertisement
It wasn't easy for Monette but, in the end, she managed to create a thriving used-clothes empire. Even her husband left his old job to join her.
This is a true example of how important it is not to give up: life will always throw up obstacles - we just need to find the strength and willpower to overcome them.