Tired of being chatted up at the gym, this model makes a drastic decision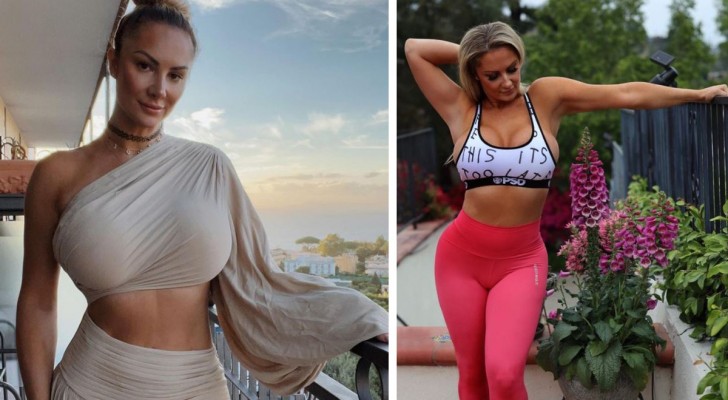 Advertisement
According to some recent statistics, the best way to meet someone is at the gym: many, in fact, find it pleasant to socialize between training sessions. But for Monica Huldt, a 37-year-old model, this reality is not so pleasant.
Monica explained that she goes to the gym five days a week, and that when she is working out, she is often approached by men who try to chat her up. Although she finds this kind of attention to be flattering, Monica also finds it irritating. So, she decided to come up with a somewhat unusual solution.
via Mirror
Advertisement
According to Monica, men distract her from doing her exercises, so she chose to hire a bodyguard: "Working out in the gym is essential for me - not only for my physical health but for my mental well-being too. I work out five days a week and get accosted by someone every day. It can be flattering, but in the long run, it's a bit exhausting. Most of the time, I just want to be left alone so I can do my workout," Monica explained.
Hence, her idea of hiring a bodyguard, who earns a respectable salary: "I'm more than happy to pay $2,000 dollars a month for someone to be my bodyguard," Monica said. His duties? Accompanying Monica to the gym and photo shoots and - of course - keeping men away from her when she is working out.
This step may seem a bit drastic, but Monica explained that she has been stalked in the past: some time ago, a man managed to find her phone number and harassed her mercilessly.
"I had to deal with a person who somehow found my phone number. He sent me messages posing as other people - a beautician, a photographer and even a doctor. It was really creepy and I had to block all the numbers from which he was sending the messages," Monica said.
Knowing this background, what Monica has done now makes more sense, no?