Woman earns £100,000 pounds a month as an adult entertainer: she invests it in accommodation to help poorer families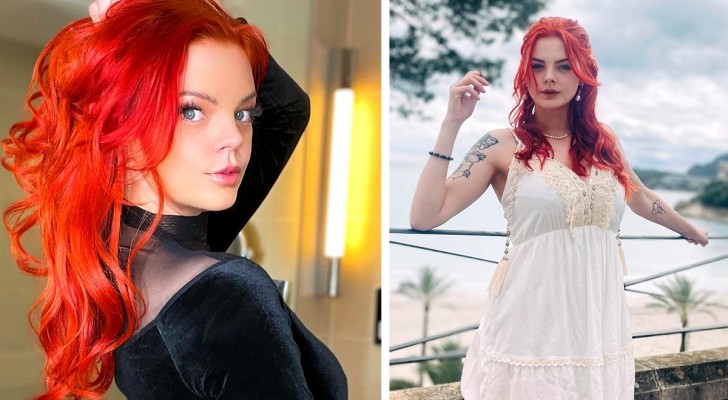 Advertisement
Nowadays, everything is more accessible to everyone, thanks to the internet and social media platforms. Photographers, writers, artists: everyone can dabble in the most varied of fields and attempt be successful. These days, even the industry that revolves around producing adult content has become very popular. And paid sites, can allow one to earn tens of thousands of dollars with content like this. This is why so many young people have become millionaires in a very short time. The subject of this story is one of these, who, however, has decided to use her earnings to assist struggling people. Read on to find out more:
Advertisement
Rebecca Goodwin is only 28 years old, but she earns around £100,000 pounds a month as a model and adult content creator. It's a job that not everyone would be willing to do, but for someone like Rebecca, life seems to be going very well. A mother to two children, this young woman earns so much money that she has decided to provide affordable housing for those who need shelter.
When asked what her plan is, Rebecca replied: "My idea is to buy properties for cash and rent them out to those who cannot afford to buy a house. One of the houses I will rent has 3 floors, 4 bedrooms, 3 bathrooms, parking for 2 cars and comes fully furnished. All this for just £650 pounds a month. Sounds like a great deal to me!"
Advertisement
By buying these properties and renting them out at a very low price, Rebecca not only helps families in difficulty, but also leaves a substantial inheritance to her children: a house is always a good investment, after all. Certainly, it is her somewhat risque job that allows her to do this: "I now earn £100,000 a month. I have never had such a high salary. I am now able to buy a house for myself and a Porsche. My good fortune was also having a family that has always supported me and who don't look down on my work".
How would you judge this woman's achievements?
Advertisement