42-year-old mother is mistaken for an 18-year-old: "I'll tell you my beauty secrets"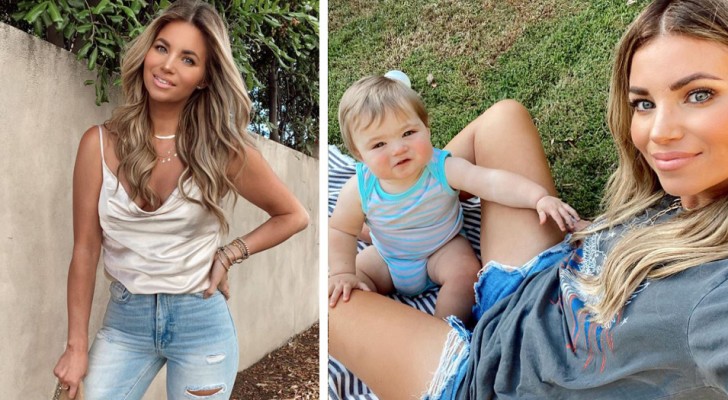 Advertisement
Most of us dream of keeping a youthful appearance even in the famous "anta" age group - those aged 40 and up - but we inevitably have to come to terms with our first wrinkles and the inevitable grey hair and - although we tend to try to "hide" the signs of ageing (especially on the face) - you wind up accepting yourself for who you are. However, there are some people who manage to look half their age thanks to excellent genetics and the use of the right cosmetics. An incredible example of this is Amber Leigh Lancaster, a mother who looks like a twenty-year-old but is, in fact, much older.
via 24sata
Advertisement
Amber was born on September 19, 1980. She is a model, actress and interior designer based in the United States. At the age of 39, Amber gave birth to her only child. When Amber stated she was 40 years old on social media, many people didn't believe it. Amber Lancaster has over 400,000 followers on her Instagram page and many of them were unaware of her real age, thinking she was around 18 - 25 years old. Fascinated by her gorgeous looks, many of her fans asked her what her secret is and Amber decided to reveal her beauty routine.
Advertisement
Amber said the secret to her youthful skin is tretinoin, a vitamin A derivative that, in high concentrations, stimulates cell growth, boosting collagen and rejuvenating the skin. However, she also stressed that this is not a cosmetic ingredient for everyone - a dermatologist should be consulted before use. "I use a tretinoin cream, but you need a prescription for this. I've been using it for 15 years and it has worked for my skin," she commented.
Along with tretinoin, Amber also listed three cosmetic products she "can't live without," including Vitamin C serum, which acts as an antioxidant (which fights the damaging effects of free radicals and helps to speed up cell repair and skin damage). Also very useful is a mineral oil moisturizer and a multi-purpose cream that can be used on lips, hands, heels, elbows, and wherever the skin needs to be hydrated. This creates the ideal conditions to help skin regenerate and to maintain its softness and elasticity.
In short, if you want to preserve your outer youthful looks, perhaps you should book an appointment with a dermatologist...
Advertisement