19 year old realizes his dream of opening his own bakery: he works hard every day from 2am to 7pm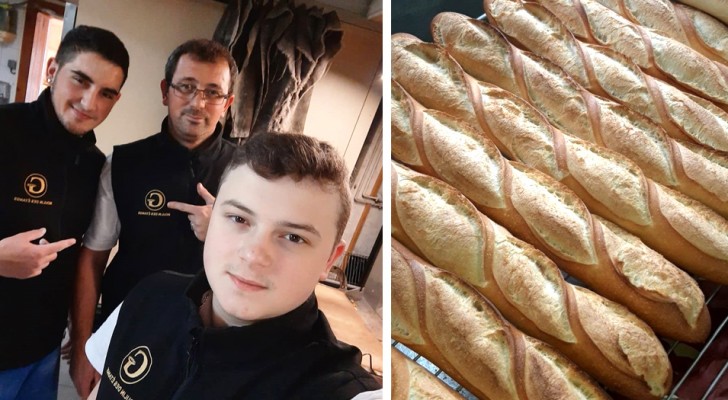 Advertisement
It is well known that young people are full of ambitions regarding their working futures. From an early age, they begin to dream of careers: a much sought-after profession is being astronaut, a football player or a doctor - no matter what it is, determination and willpower will decide if these dreams are eventually realized. The young subject of this story, for example, had a rather atypical wish for his future, but this didn't mean he put less passion into making it happen. On the contrary, this 19 years old managed to open his own business. Here is his story:
via Instagram / la_maison_des_pains_08
Advertisement
Bryan Jonniaux is only 19, but he is already very sure of what he wants to do in life: to be a baker. That's right, a baker. Although it is not exactly every teenager's dream, Bryan was not put off by anyone and, thanks to the support of his parents, he even managed to secure a location for a shop. The young man lives in a village of 1300 inhabitants in the Ardennes and has worked hard to achieve this goal. His dedication has paid off as Bryan is now a real entrepreneur, albeit still small-scale; to repay the efforts of his parents supporting him, the boy decided to hire them as staff.
The young man dreamed of making bread and creating delicious artisan treats ever since he was in elementary schoolboy. This passion never went away and more than 10 years later, this young man was able to turn his dream into reality. Now Bryan is the owner of a bakery in Signy-le-Petit, a small French commune.
Many young people these days seem to be afraid of hard work, but not Bryan: being a baker and pastry chef means getting up very early in the morning to make bread. Bryan is a true example to follow: he works six days a week, from 2am to 7pm (closing time), every day. Not everyone would be willing to work these hours, but Bryan is absolutely delighted when customers buy his wares, showing that they appreciate his hard work.
We wish this young man the best of luck and hope that others will be able to realize their dreams too.