Taxi driver gives a lift to a cashier and discovers that he walks 18 km (11 miles) a day to get to work and back: he gets him a car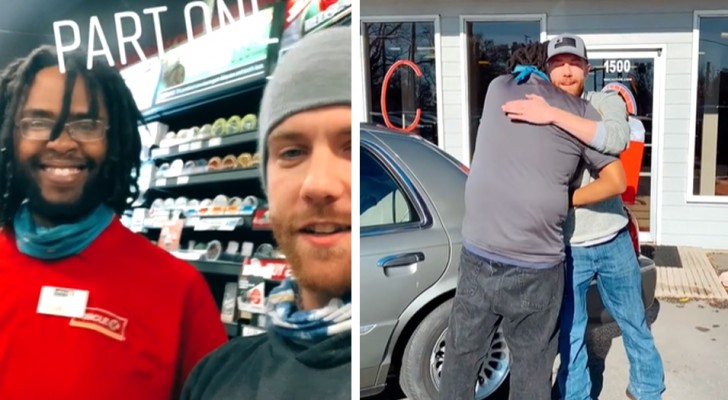 Advertisement
There are some people who, despite having very little in life, manage not to lose their smile and manage to find the positive side of every situation. Ed Hays is definitely one of those people who has learned to never lose hope. Ed is the father of a child and works as a cashier in a supermarket far from his home; the man has to walk almost 18 km (11 miles) every day to get to and from his place of work. This is a really challenging walk, especially when it comes to working the night shift. One evening, however, an encounter with a driver from a private company literally changed his life ... and for the better.
via TikTok / _daviddanielsmusic
Advertisement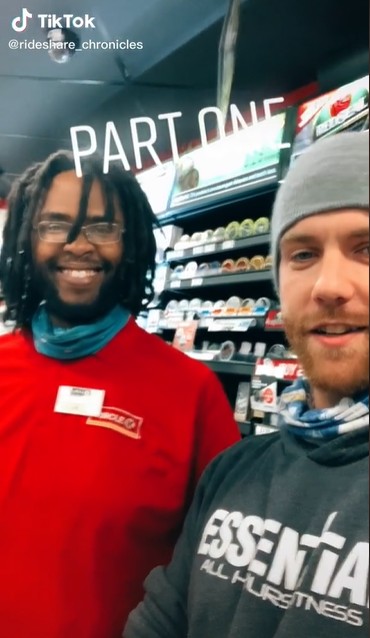 One night, Ed Hays called Lyft, a privately owned US taxi company that provides rides at any time of the day, to get a ride to work as it was pouring with rain that day. Ed usually walks to work because it would be too expensive to pay for a ride every time he has to go. That day, his driver was David Daniels, a 29-year-old young man who was very impressed by the positivity emanating from Ed. Anyone in such bad weather would have shown impatience and weariness, but not Ed: "I just learned that I was promoted to head cashier. Today couldn't be better than this," Ed told David. Ed's positive attitude impressed the driver and led him to ask him for more information about his life.
When David found out that Ed had to walk 18 km every day in order to get to work and back, he was shocked and started thinking of a way to help the positive, happy young man, Ed. First, David shared Ed's story on TikTok, in a video that was viewed by over 100,000 people. After that, he launched a fundraising page so he could buy Ed a used car. A friend of his had a dealership, so it wouldn't have been too difficult to get a car for about $ 5,000.
Advertisement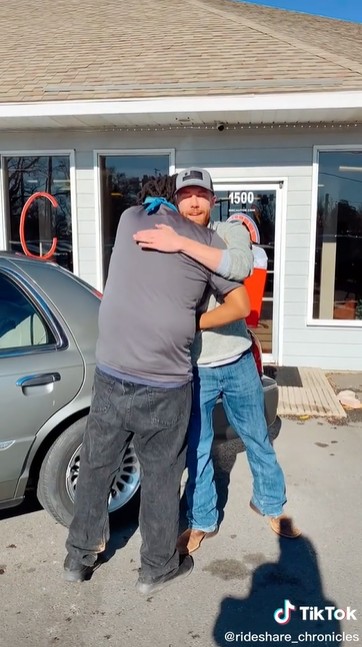 Many users were moved to learn about the story of young Ed, and so much so that they did not hesitate before donating something to his cause. Fortunately, the money needed to buy the car was collected within a very short time. As if that weren't enough, an additional $ 3,200 was raised, which would be donated directly to Ed for the car licensing and registration fees. Ed, of course, couldn't believe that someone had done such a thing for him: from that moment on, the quality of his life would definitely change for the better and finally, he could even give his son a lift to school. Ed was able to continue working, and also to pursue his personal dream of owning his own restaurant one day.
Ed's message is clear: never give up - dedication and positive thinking always pay off, as does being surrounded by kind people.
Advertisement