They lay on Christmas lunch for the whole family and charge everyone $21: the controversy breaks out
The holidays are always a moment of coming together to spend with the family, but they are also occasions in which you have to put your hand to your wallet. Christmas is par excellence a holiday that every one loves to spend surrounded by the family; whoever is lucky enough to have family in large numbers knows how nice it is to eat and drink all together around a beautiful table decorated for the party. But how much does it "cost" to feed the entire extended family? Have you ever asked yourself? This member who posted on Mumsnet made us reflect on this very topic: her boyfriend's mother wanted to charge each member of the family $21 for Christmas lunch, a special request which not even the son himself was exempt from!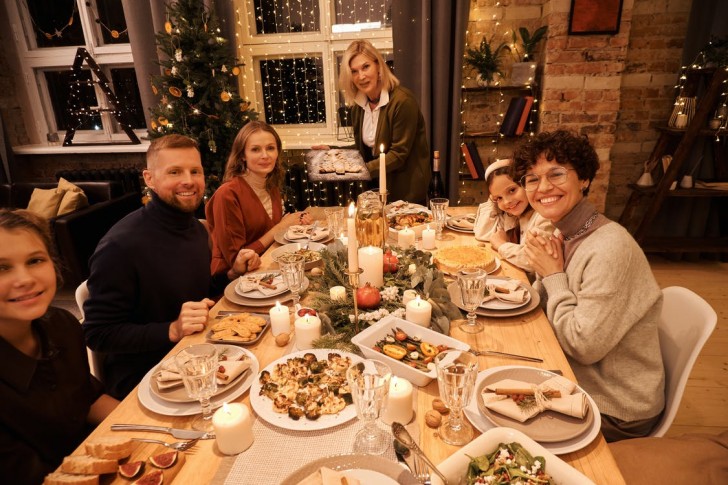 The original poster eleaborated on the story by saying that she had arranged go to her parents for lunch on Christmas day, while her boyfriend would go to his family. The fly in the ointment was the fact that his mother would have asked him to pay heis share for the Christmas lunch, or $21. The mother did not want, as every year, to cook everything from scratch and get tired in the kitchen and, for this reason, she had the idea of buying ready-made dishes. Certainly an effective solution if you want to save time and effort, but also an expensive one. The girlfriend, however, also commented that her boyfriend's mother is not in financial difficulties and that, therefore, she can also afford to splash out on Christmas dinner. In any case, when asked if such a thing was normal, opinions on the web were split.
"It is very expensive to provide Christmas dinner for many people ... if we have Christmas with my family, we divide the costs of the food or each of us brings something different ... You shouldn't consider it like she's the one making her son pay, rather think of it as if people are contributing to the cost of the food," wrote one reader in response to the question. Other users, on the other hand, find it "outrageous" to ask for money for the Christmas lunch, considering such an action as "the least hospitable option of all".
And what do you think of it? Would you charge your "guests" on Christmas day?