15 touching photos show us how people are capable of making small but important gestures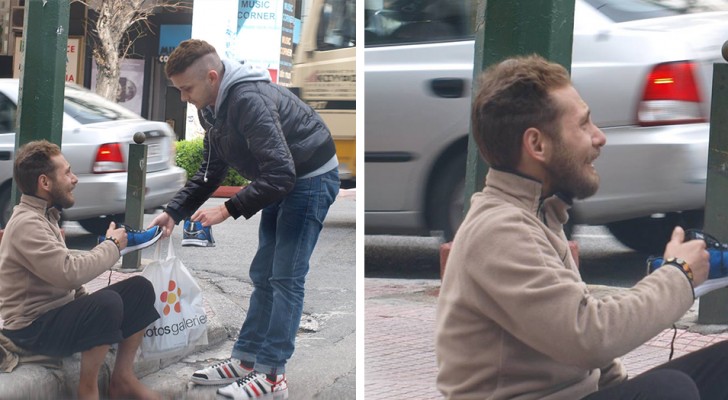 Advertisement
Some people have the power to make the world a better place, thanks to their empathy and kindness. Anyone who thinks that all people are selfish and insensitive is wrong: a small gesture is enough to change someone's day. Just sit down and talk to curious children, read to a barber, give children gifts, describe to a blind husband what is inside a museum, create personalized dolls to help children accept their differences, mow the lawn of people who can no longer do it or give a pair of shoes to those who need it most. We have selected 15 images that may restore your faith in humanity.
Advertisement
1. A fair exchange.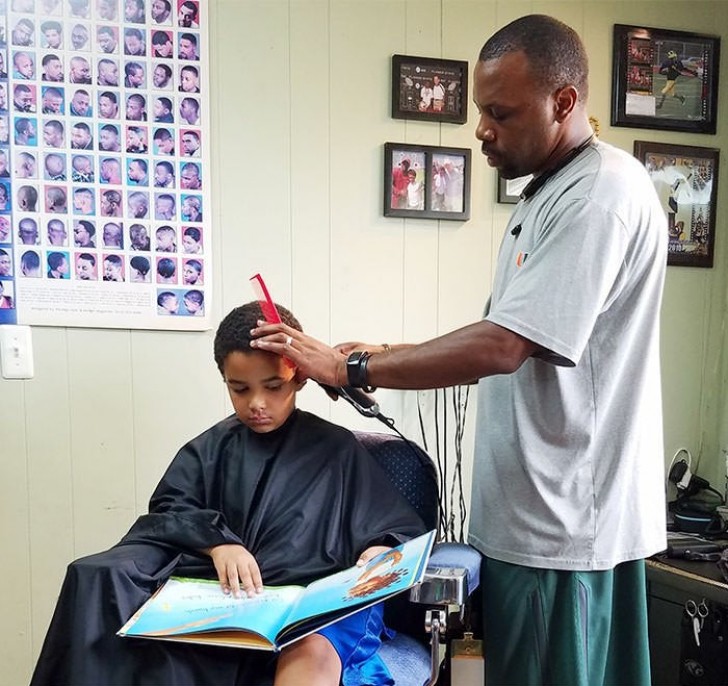 At this hairdresser's, children get a discount if they read something aloud while the man works.
Advertisement
This man has vitiligo.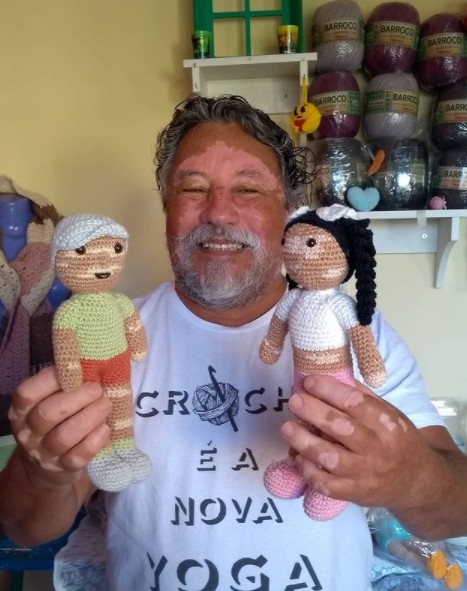 And he creates dolls with the same skin condition, for all those children who are embarrassed by it: he wants to teach them to appreciate diversity.
3. The kids were curious.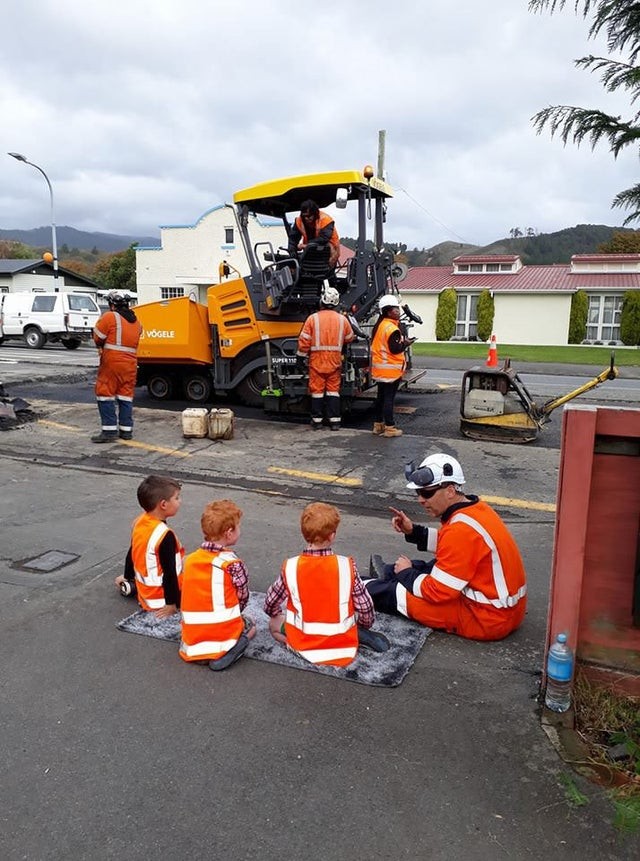 So this man gave them some safety jackets and revealed to them the secrets of his work.
4. These dolphins have just been saved.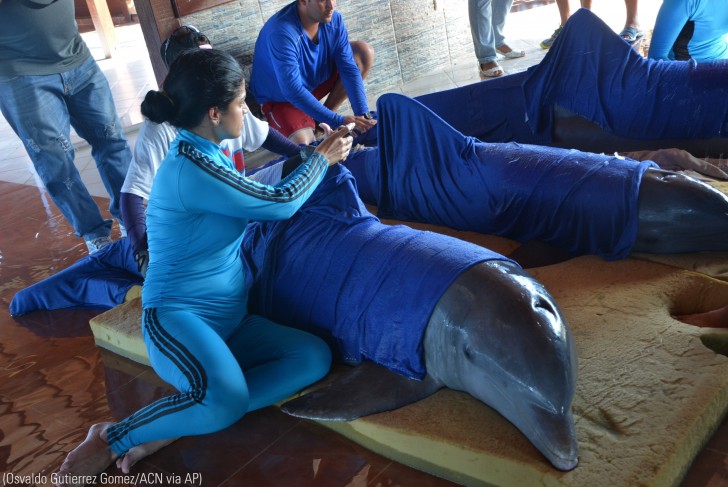 5. A small but extremely significant gesture.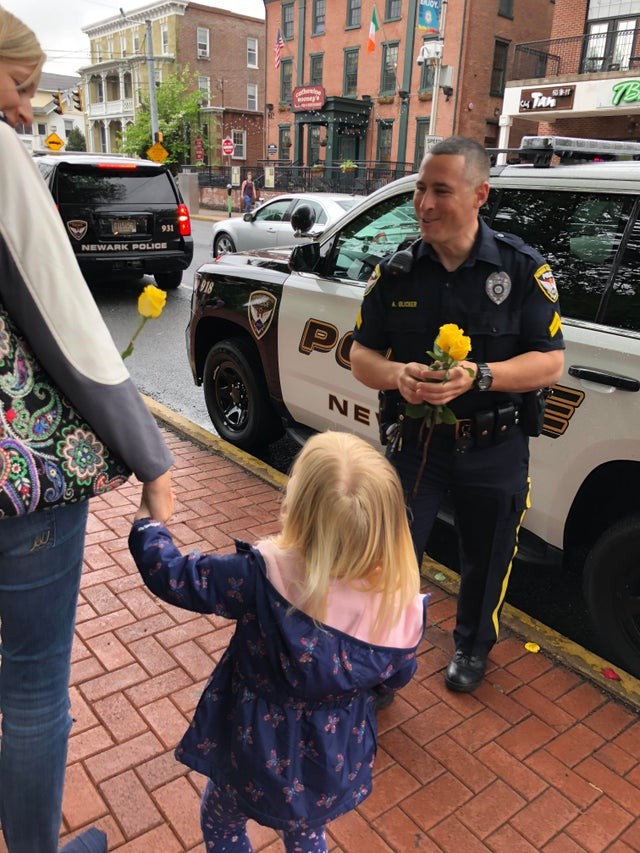 Local police distribute flowers to mothers to celebrate mothers' day.
Advertisement
6. A very worthy action.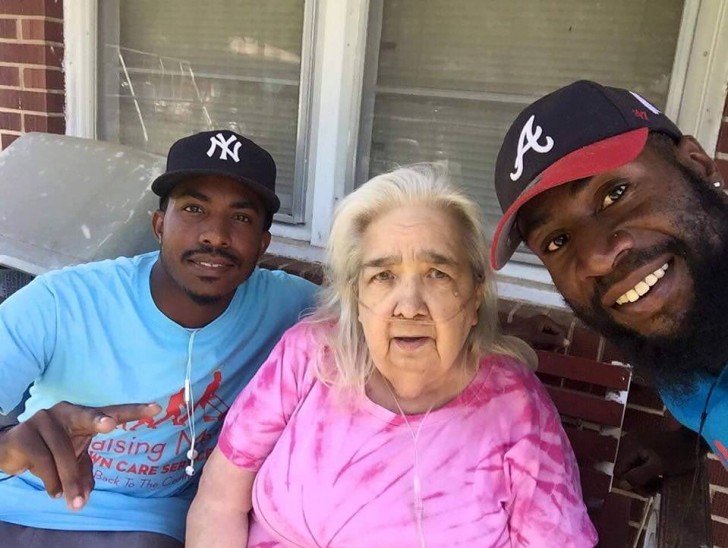 These guys mow the lawns for free of old people who can no longer take care of their garden.
7. A heartwarming surprise.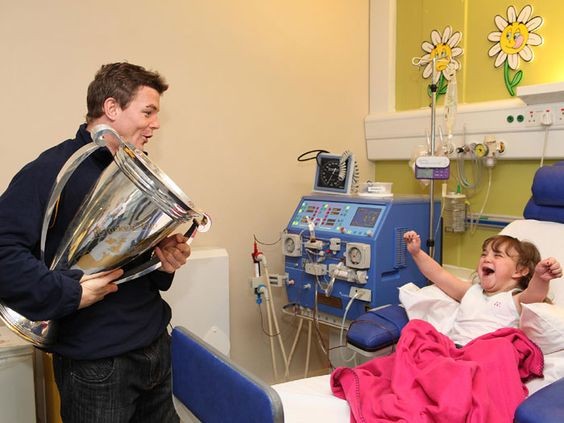 The girl's dream was to meet this man: he decided to visit her in the hospital and from the girl's smile we understand how happy she was.
Advertisement
8. A little help can change your day.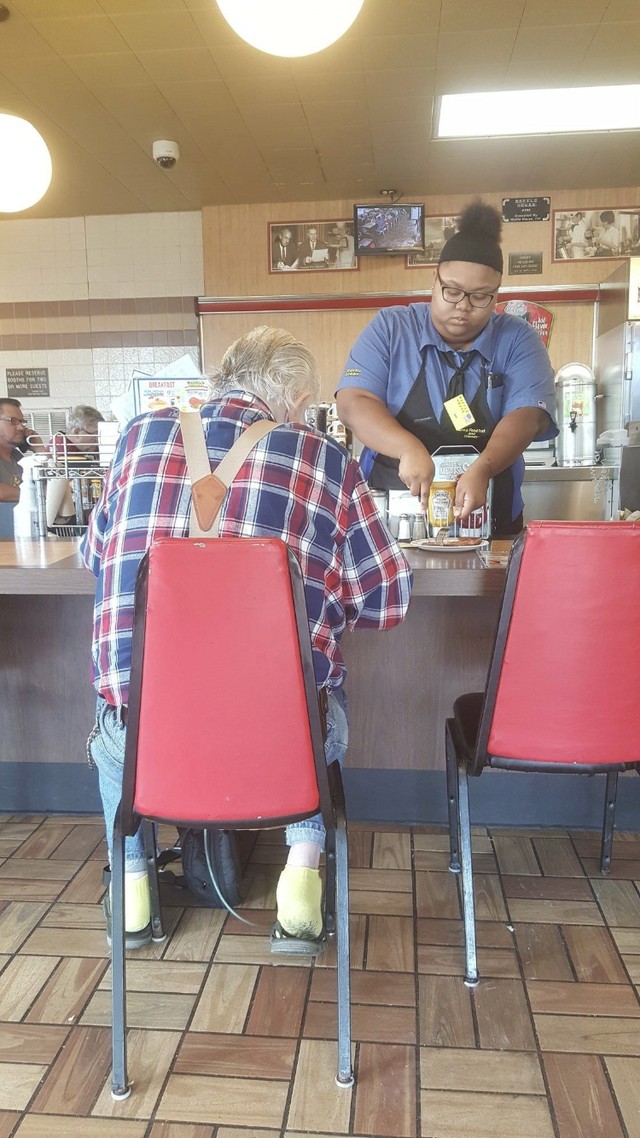 This man had ordered some food, but asked the waitress if she could cut it because his hands "weren't working too well". The woman didnt hesitate for a moment.
9. He gave a pair of shoes to someone who really needed them.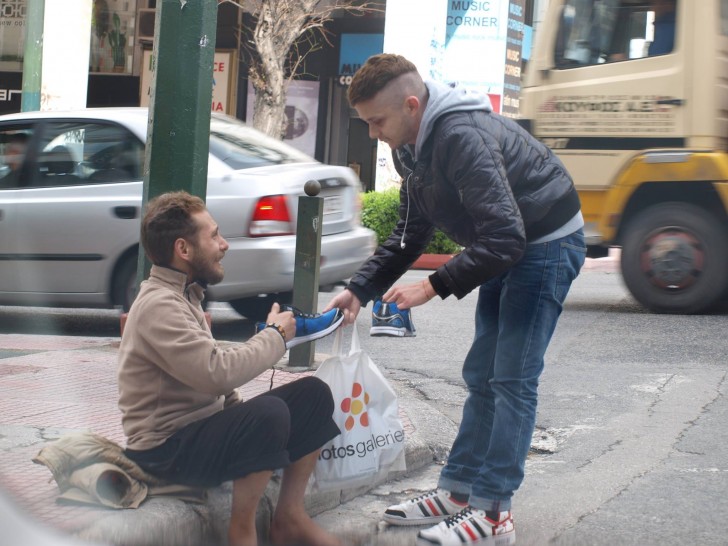 Advertisement
10. At the museum.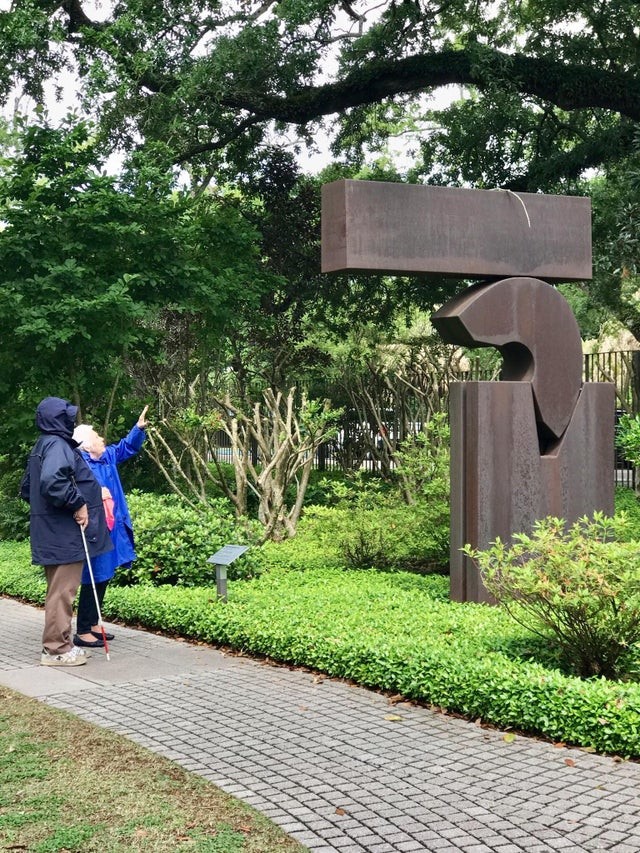 This elderly couple were at the museum: the wife described each work to her blind husband, so that he could imagine what was in front of them.
11. He lovingly takes care of his dinosaurs.
Advertisement
12. Mutual cuddles.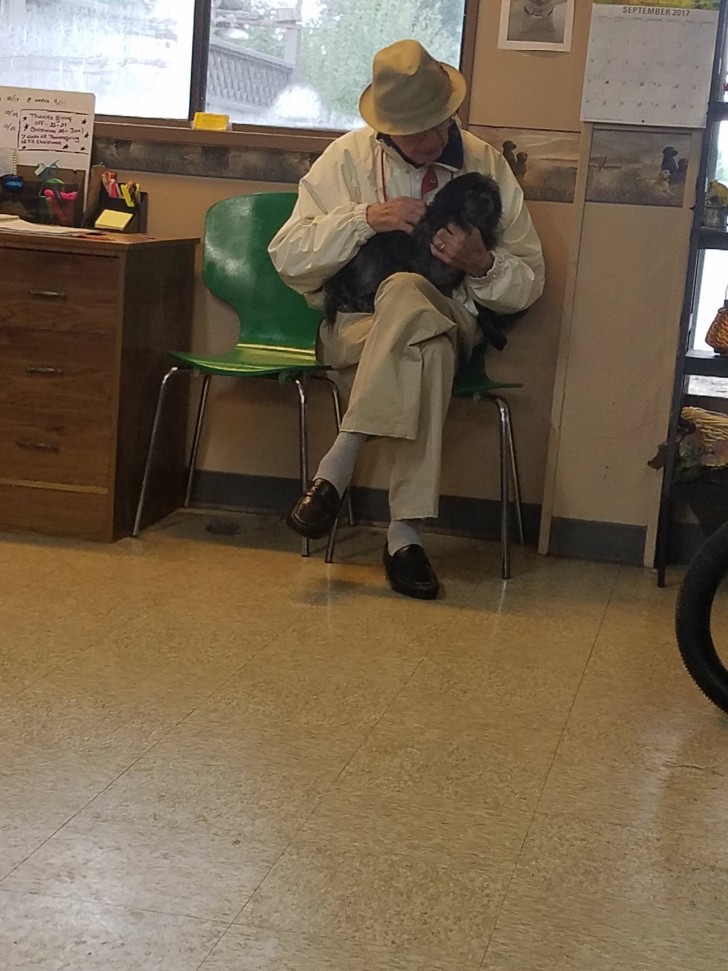 11inchestallerthananemperorpenguin/imgur
This gentleman goes to the dog grooming shop every day just to pamper and be pampered by the dogs that are there.
13. The teacher helps a student to give milk to her baby.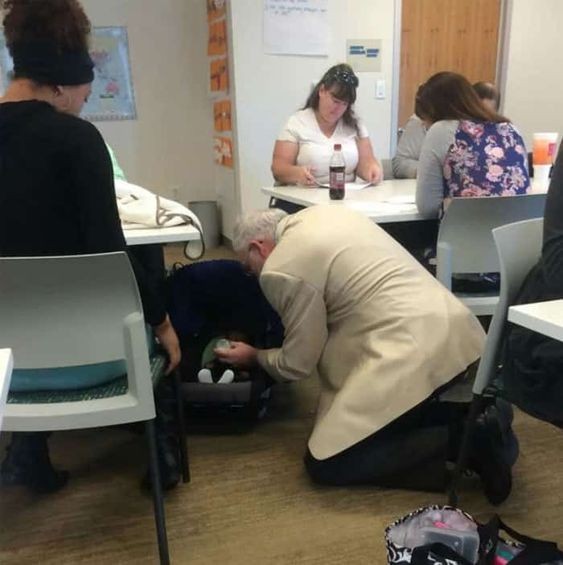 Advertisement
14. A gift for every child.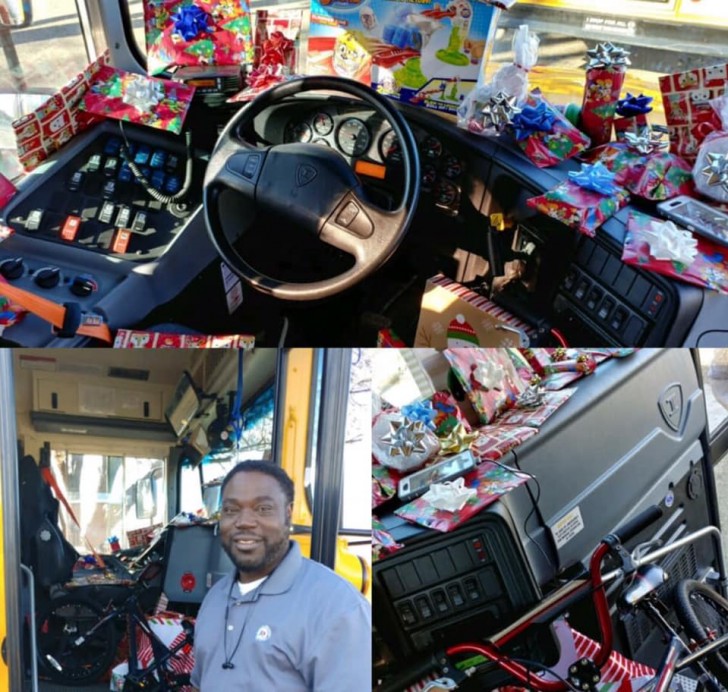 Lake Highlands Elementary/Facebook
This school bus driver asked each child what gift they wanted and, a few days later, bought each one a gift.
15. Something to make kids smile.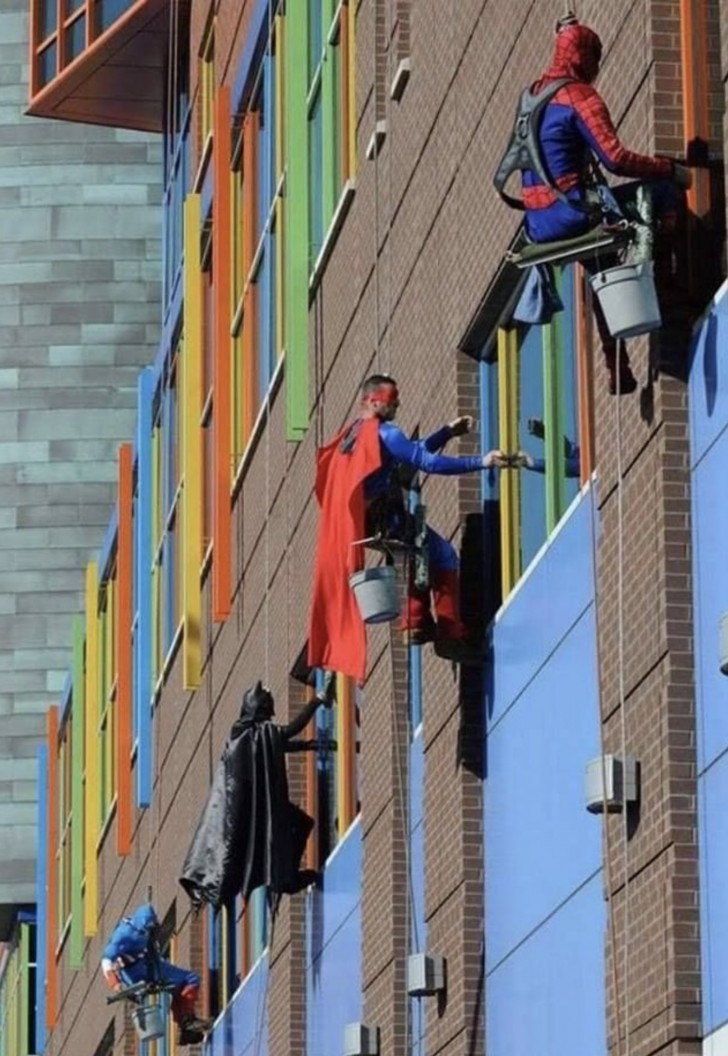 To raise a smile and a surprised expression from the children in this hospital, the workers from the cleaning company dressed up as superheroes.
Advertisement