"I don't want to wash!" 17 strange whims of small children
She's crying because she can't hold her fork with those oven mitts on!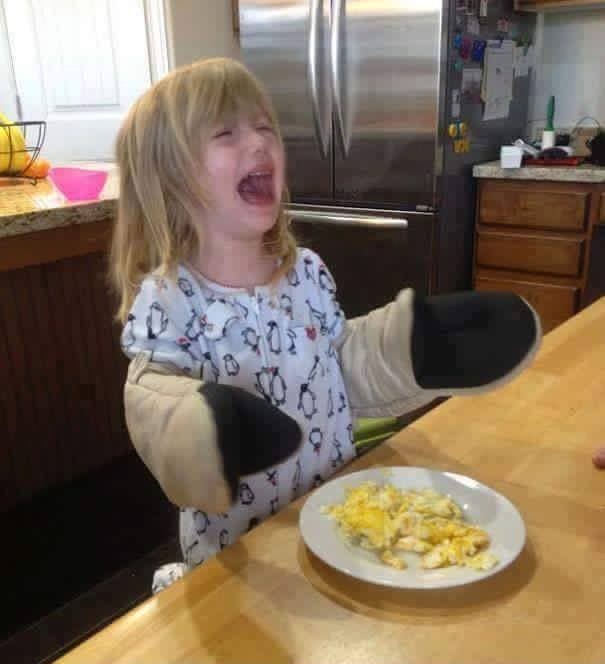 I didn't want to give him the bottle of beer, how outrageous...
I just said hello, and now lying on his stomach sobbing!
Apparently, he is complaining that dinner is in the oven and is not ready yet .... crazy stuff!
My daughter didn't want to go to the bathroom to take a shower: how naughty!
He didn't want his brother there for breakfast!
The microwave just didn't want to heat up his lunch!
He's crying because someone had eaten all his muffins! (it was him)
We had just told him there was no more bacon for dinner .... you can't imagine the scene!
He didn't really want to get in the car!
This little boy didn't want to share the shopping cart with his little sister: how naughty!
He just found out that the ice cream he chose was ... cold!
You would never guess why he's complaining so much ...
He just wanted to pick up that book ... but he's not succeeding at all!
Yes, he is crying because the dog has blocked his way!
He's crying because we gave him the wrong banana, is that normal?
He's stuck there! There's no way out!