Abandoned by his father and raised by a single mother: this humble boy has become a millionaire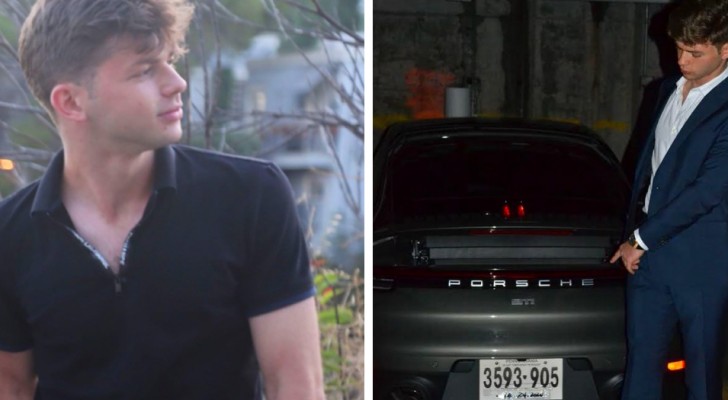 Advertisement
Being an entrepreneur is not easy these days and it probably never was. It takes courage and dedication to become your own boss, start your own business and earn from your personal project. Tyler Graham can be said to be lucky because he realized his dream - a milestone he reached at the age of just 19! Tyler started from scratch, as his humble origins never allowed him to have the advantages some others have and it was only thanks to his hard work that he was able to make the leap. Today he is a young millionaire.
via Yahoo / Finance
Advertisement
Tyler's father is one of those who prefer to disappear in times of need and, as the young man himself tells us, he abandoned the family when Tyler was still a child. Growing up with a single mom, Tyler started working as an apprentice at the age of 14. In the afternoon, after school, the boy went to a marketing office, where his mentor started teaching him all about "how to make money". In particular, Tyler has learned to manage e-commerce, or virtual stores in which to sell products online. At the weekends, he devoted himself entirely to work from morning to night. At 16, he was already able to take off on his own, starting his first eBay store.
Advertisement
Tyler says he owes almost everything to his mentor who, at the time, welcomed him under his wing, teaching him everything he knew. Certainly, even the hard work of a single mom like his has also spurred him on to build a better future. Today, Tyler is 19 and the owner of several shops on Shopify that bill six figures every month. Not to mention the affiliations he has with Amazon, which allow him to earn even more. The young man, at this point, not only got rich, but in a certain sense wanted to "return" the favor he himself had received as a teenager: to teach his trade to other young people. Additionally, every year, he donates thousands of dollars to St. Judes and Helping Hands for Single Moms, a nonprofit that is committed to supporting single mothers.
What can I say, reading this guy's story makes you want to roll up your sleeves: he's quite inspiring!
Advertisement