A student saves a fellow student from choking by carrying out the Heimlich maneuver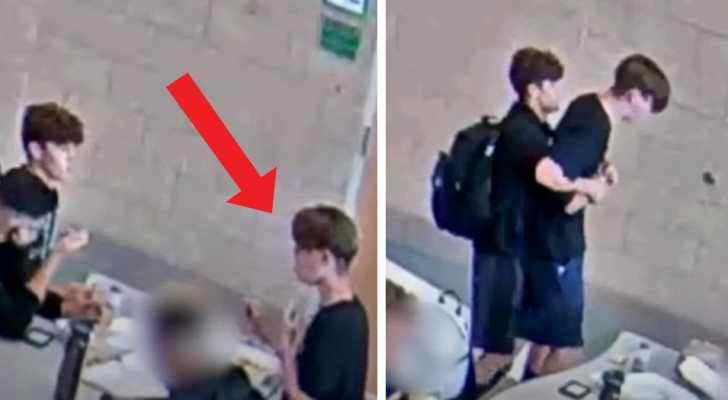 Advertisement
Accidents can happen at any moment and the pitfalls can be hidden behind the banality of simple daily activities. A high school boy, attending the Jordan School District, Utah (USA), found himself on the verge of death because a piece of food had gone awry while he was in the canteen. He'd had hiccups all day and without even realizing it he was about to choke on a piece of chicken. The timely intervention of a friend of his, present at the table, was truly fortunate: with calm and courage, the young man carried out the Heimlich maneuver and managed to save his friend.
via Kutv
Advertisement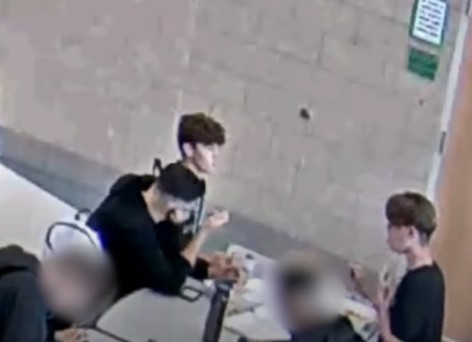 It all happened very suddenly and it took those who were there a few seconds too long to understand what was happening. Fortunately, the little hero Hunter Olsen, who was eating with the victim, immediately got up and with composure and courage did what needed to be done. The CCTV video captured the actions of the brave pupil effectively carrying out the Heimlich maneuver, which helearned in previous years at West Jordan Middle School. It was the first time he'd done it, but he knew it was the right thing to do.
Advertisement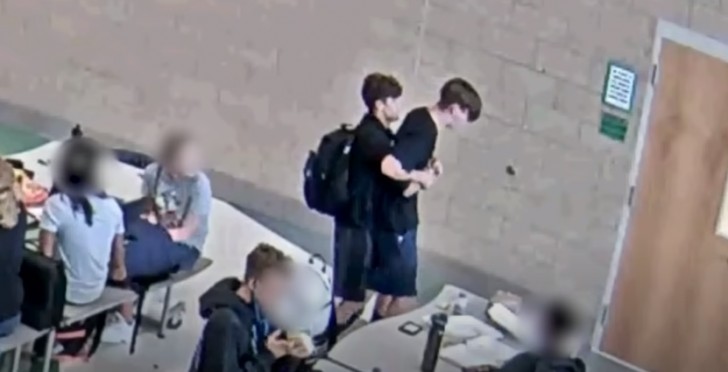 The Heimlich maneuver is a first aid technique to be put into practice in case of the risk of suffocation due to an obstruction of the respiratory tract due to a foreign body. Thanks to a series of abdominal thrusts and compressions, the person carrying out the manuever is able to clear the airways, allowing the victim to breathe again.
Johnson, the boy who soon managed to breathe again, is grateful to Hunter, who was already his friend. The friendship between the has two certainly strengthened after this episode.
Advertisement