A fun visual game: among these horses there are some different ones, but few can find them immediately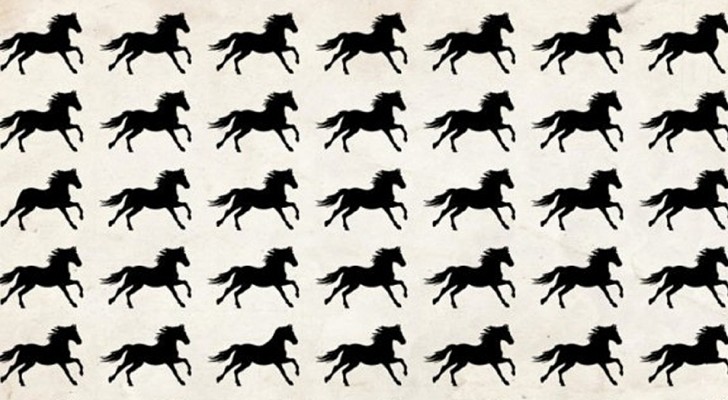 Advertisement
Sometimes, especially when we feel tired, exhausted or listless, our minds simply needs to be "lubricated". That's right: like a gear that should work perfectly, our brain, with its logical and reasoning skills, also deserves adequate training.
Fortunately, there are several fun ways to keep the mind in shape and live better: among these, visual tests that often manage to challenge us in various ways deserve a special place. What we offer you today is no exception, and seems to have come directly from a "western" setting. A "herd" of galloping horses will materialize on your screen: there are over 50 and they all look the same. Yes, they seem, because they are not. Can you spot the different ones in less than 30 seconds? Few will manage it. So what are you waiting for? Take up your stopwatch and give it a try!
Advertisement
Among these horses there are 5 which are different from the others: can you find them in less than 30 seconds?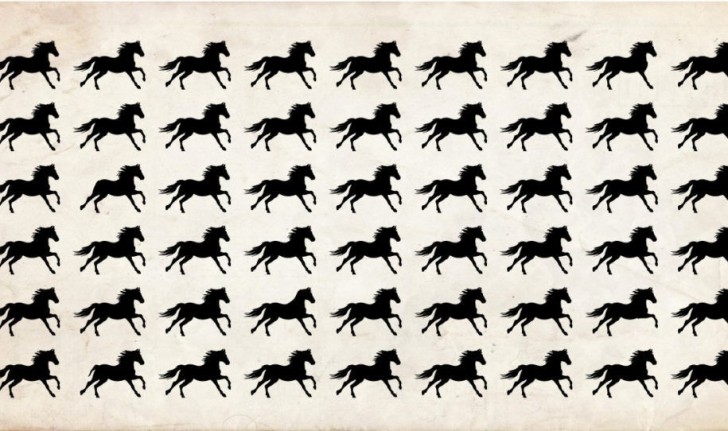 Did you manage it? If you haven't found them yet, be careful not to scroll down to the next image, because we show the solution below! If you think you have spotted them, congratulations! Check if it's really them by scrolling down.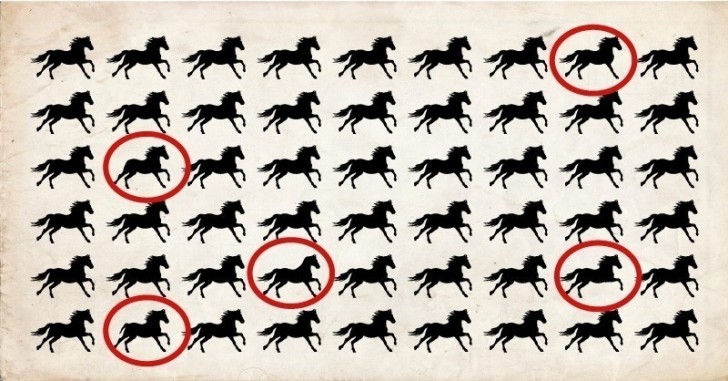 Were you able to find them quickly? If the answer is yes, you have excellent vision and think very quickly!