Stuffed eggplant: a simple and tasty dish easy on the waistline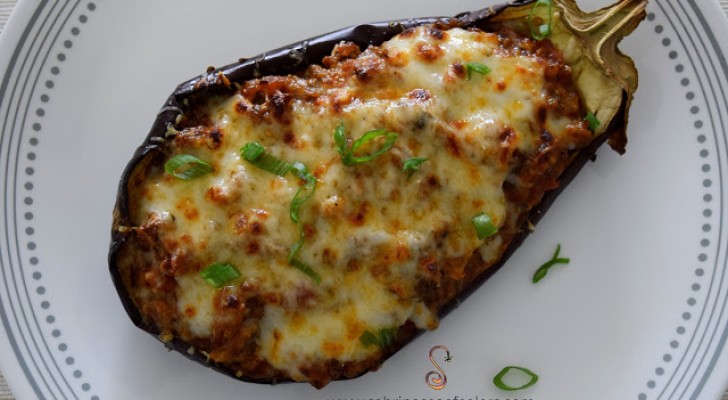 Advertisement
Everyone has a favorite summer dish that they can't seem to get enough of. For many people, that dish is stuffed eggplant. It's a dish rich in taste and easy on the carbs and, considering eggplant's mild flavor, it can be paired with so many different ingredients. Below we've listed the ingredients you'll need, as well as outlined the steps it takes to prepare it. Simple to make, we bet it will become one of your favorites! 
Advertisement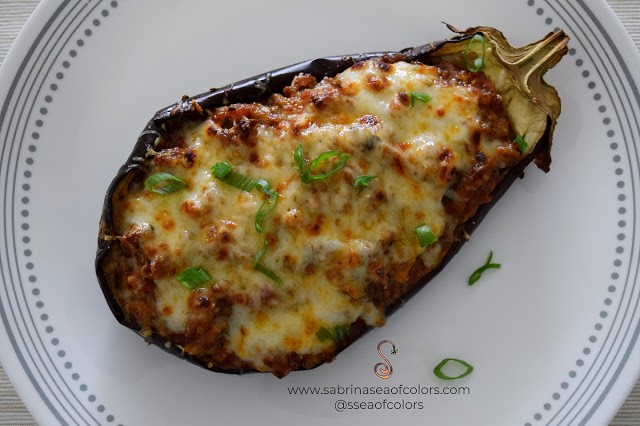 Sabrina's Sea of Colors/Pinterest
Ingredients:
400 gr of ground beef (or chicken, turkey, or even tuna)
60 ml of water
30 ml of tomato sauce (about 6 spoonfuls)
10 gr of scamorza
10 gr of parmesan
2 stalks of geen onion
2 tbs of olive oil
1 eggplant
1 carrot
1 garlic clove
salt and paper to taste
paprika to taste
freshly chopped parsley
Take the eggplant, wash it, and then cut it into two equal parts (cutting from the long end). Take the knife you used to cut the eggplant in half and now use it to cut into the pulp. Put the eggplant halfs on a baking sheet and put them in the oven for 40 minutes, set at 180°c (350°f). Once thoroughly cooked, take the eggplant out of the oven and let it cool.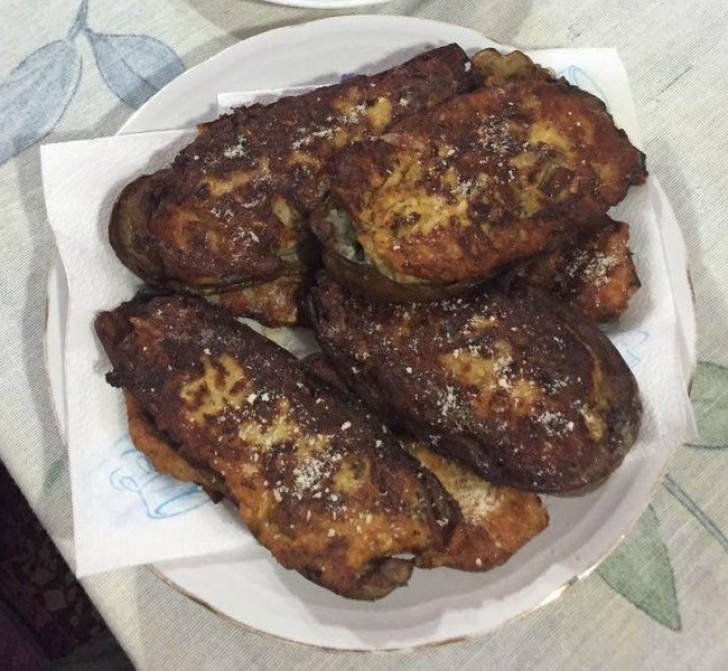 For the stuffing, peel and slice the carrots and put them in a pan and with some olive oil, a garlic clove, and some green onions. Once they've sautèd for a minute or two, increase the heat and add in the ground beef. Stir the mixture with a wooden spoon. Then, take a metal spoon and remove most of the pulp from the eggplant halves and add it to the meat mixture. Now add in the tomato sauce and mix once again. Flavor it with salt, pepper, and paprika to your liking.
Now, add the freshley chopped parsley and continue to let the mixture cook for a bit. Next, fill the eggplant halves with the stuffing mixture and sprinkle them with the scamorza and parmesan cheese. Put the eggplant halves back in the oven and bake them for about 10 minutes. If you'd like the stuffing to be a little crispier at the top, use your oven's "broil" option.
Now, your eggplant is ready to be served. Enjoy!