This cute pup smiles every anytime someone talks to him or showers him with compliments
Life is not a bed of roses for dogs who have to live in animal shelters. Most were either abandoned as puppies, found injured and alone, or rescued from poor living conditions. What they all probably have in common, however, is that they've never experienced what it's like to live in a loving human family. This doesn't mean that volunteers and staff don't go out of their way to make dog residents feel loved.
One particular labrador pup at the Humane Society of Northwest Louisiana eats the attention up. In fact, his reaction to the volunteers that shower him with compliments warmed the hearts of thousands across the internet.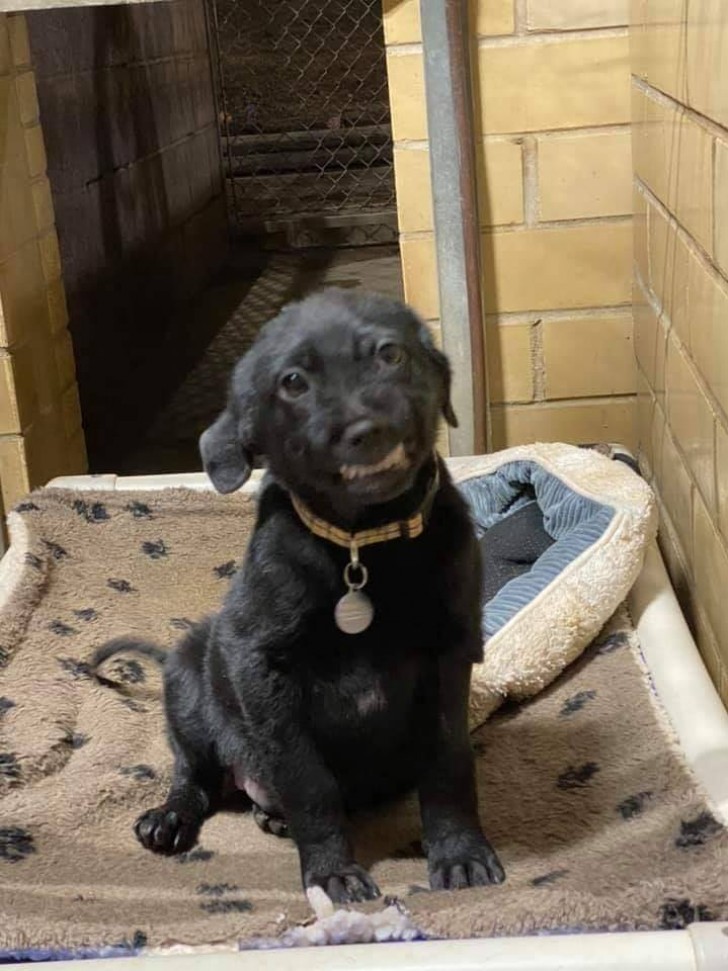 It all happened when 3 labrador pups were brought to the Louisiana animal shelter. Everyone agreed that these pups were sweet, friendly, adorabile, and especialliy smiley! Or, at least, one of them is smiley. His name is Burreaux and, anytime someone talks to him in a high pitched voice or showers him with cuddles or compliments, he smiles.
The first person to notice Burreaux's "gift" was Sarah Walton, the volunteer who picked them up and brought them to the shelter. From the moment she picked them up, she said she knew that Burreaux was extra special.
Sarah also says that Burreaux really loves to listen to people talk. He also loves it when people call for him, plays with him, or gives him cuddles or compliments. If he's in ear distance, and he knows you're talking to him, he grins the funniest and cutest smile!
Although Burreaux steals the show with his smile, his brothers Joe and O are just as adorable. All three of them have an amazing relationship with the staff and volunteers at the shelter. With the way they jump and play, they show that living in a shelter is what you make of it. We wish the best for these pups and bet it will be no time before a wonderful and loving family adopts them. In the meantime, keep smiling!
Burreaux begging for attention 😬❤ Oh and this smiler still needs a home More information and an adoption application on hsnwla.com

Pubblicato da Humane Society of Northwest Louisiana su Sabato 22 febbraio 2020