She organized a "pizza party" for homeless women and children instead of her high school graduation party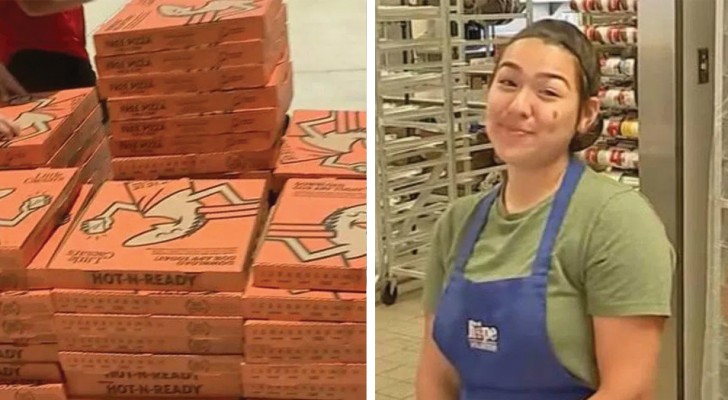 Advertisement
High school graduation day is a day in which the commitment, sacrifices, and scholastic abilities of those who have finally graduated after years of study are celebrated.
It is traditional to organize a party where the high school senior who has graduated is obviously at the center of attention, but there are those who, on this special day, decide to do something equally special.
Leanne Carrasco is a girl who on the occasion of her high school graduation decided to organize a pizza party for the women and children in a homeless shelter facility, rather than spending time and money celebrating herself.
via People
Advertisement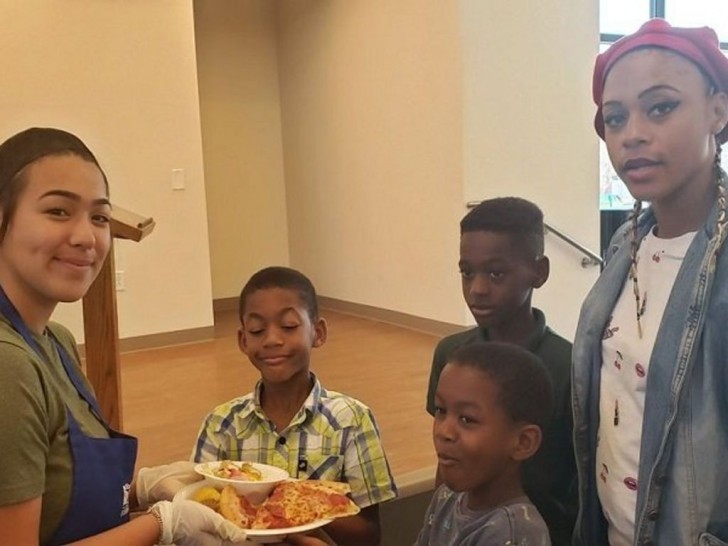 When Leanne Carrasco finished her high school studies, to celebrate she did not buy a new dress for herself, nor did she invite friends and relatives to an expensive restaurant.
In fact, she decided to celebrate achieving her goal together with those who do not live an easy life, such as the homeless women and children who use the social and welfare services at the Star of Hope Women and Family Development Center in Houston, Texas.
Advertisement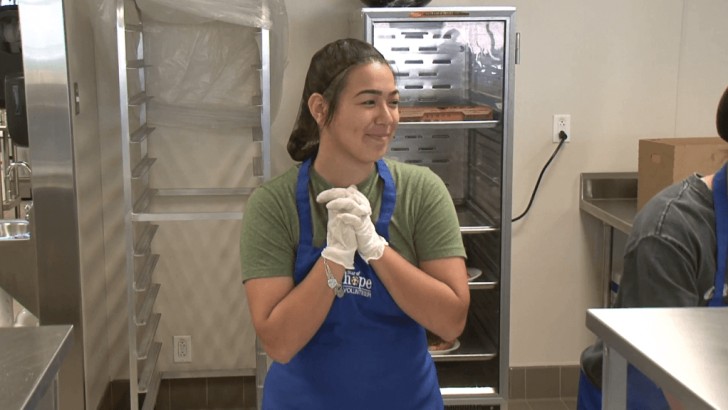 So Leanne decided to organize a pizza party, where the important thing was not food but feeling great about being together with good friends!
Leanne wanted to do something for others but above all for herself because spending time with those who have less than us can always teach us something important about life.
For the festive occasion, there were lots of different kinds of pizza and delicious corn on the cob! In addition, highly useful and practical kits containing items indispensable for good hygiene were also distributed.
In fact, Leanne knows very well that the women and children at the center do not have a permanent home, so helping them to ensure good hygiene is very important for them.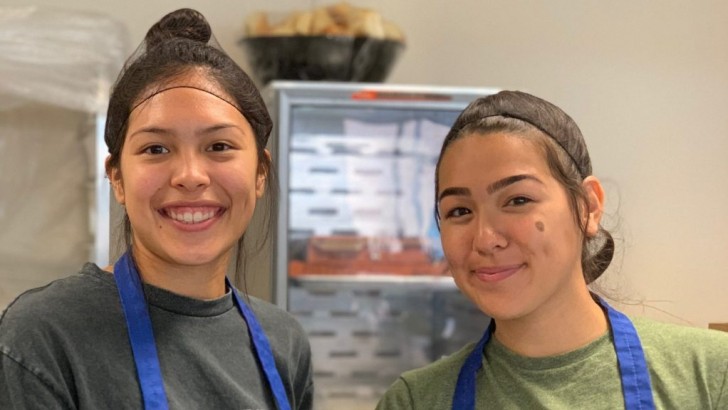 Leanne's desire to help the less fortunate is not a one-off incident! In fact, Leanne dreams of becoming a nurse, so that taking care of others becomes her life-long profession.
Of course, Leanne will have to continue to study and work hard to become a professional nurse!
But everyone who knows her is sure that she will be successful—and very kind and compassionate—as this is clearly already a part of her nature and character!
Advertisement