Two dogs joined forces to take care of their puppies and survive on the street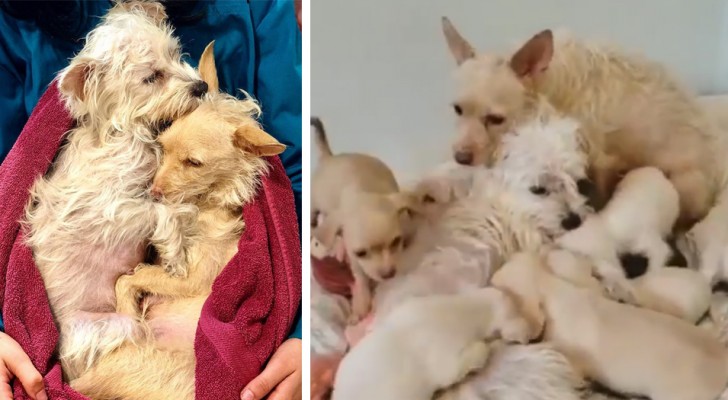 Advertisement
What is more touching than a puppy rescued from the street? Probably only a family of nine puppies saved from the street, with their respective mothers.
That was the scenario that some Northwest Dog Project volunteers found themselves in front of when they unexpectedly saved two dogs with their respective puppies.
The bond that has been created between the puppies and the two "mothers" is so strong that it is impossible to determine which puppies belong to one mother and which to the other!
From observing their behavior, it is evident that all nine puppies consider both dogs to be their mother.
via Facebook / Northwest Dog Project
Advertisement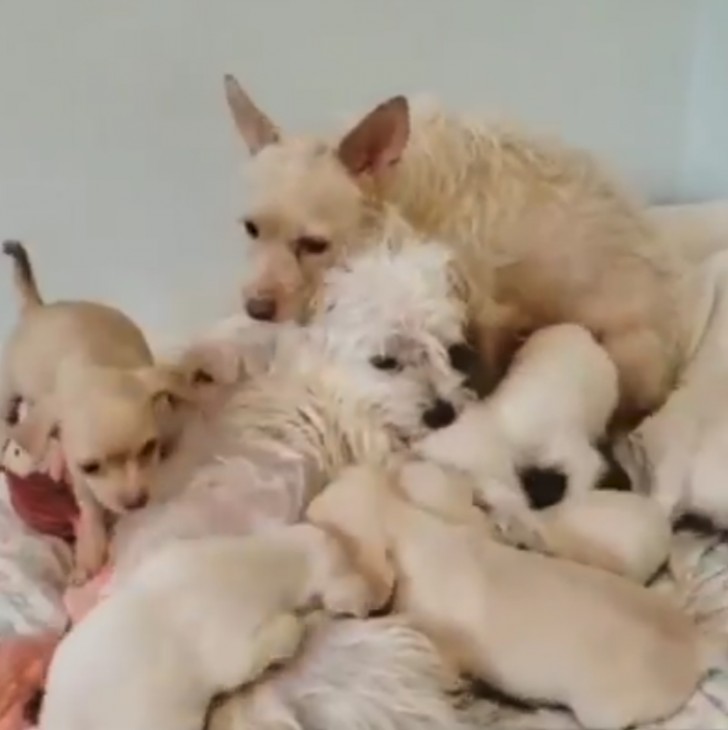 Facebook / Northwest Dog Project
In fact, the two dogs, that the volunteers have named - Thelma and Louise - treat all the puppies as if they were their own and take turns feeding them without any preference.
All the puppies seem to regard both dogs as their mothers and each other as siblings, so the shelter has decided to keep the family of eleven dogs together.
Advertisement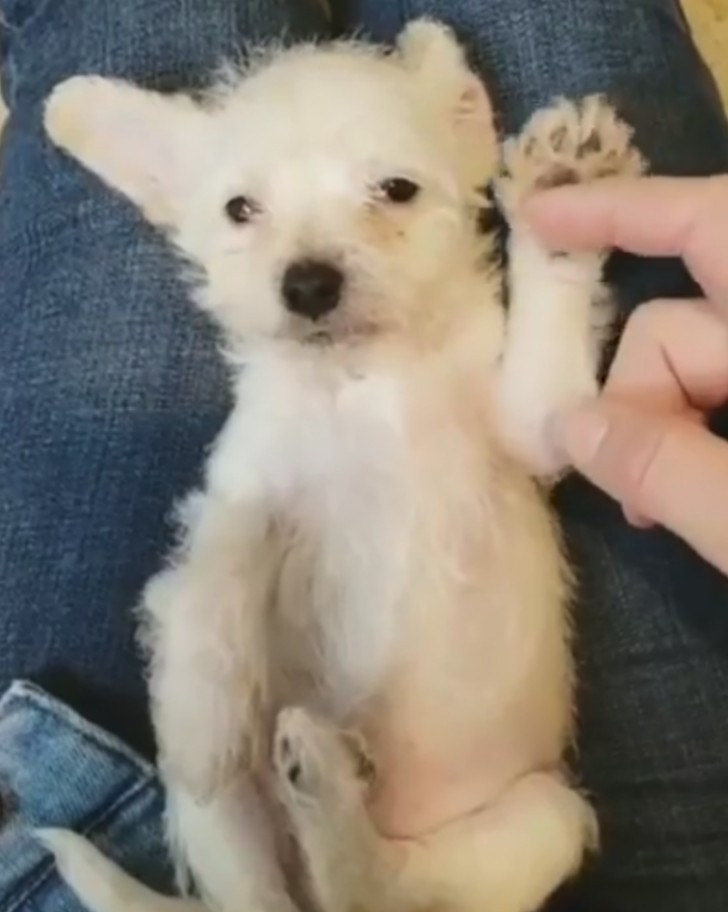 Facebook / Northwest Dog Project
Thelma and Louise must have given birth to their puppies in the same period and they established a very strong friendship with each other as they fought for their survival in the street alley where they were found.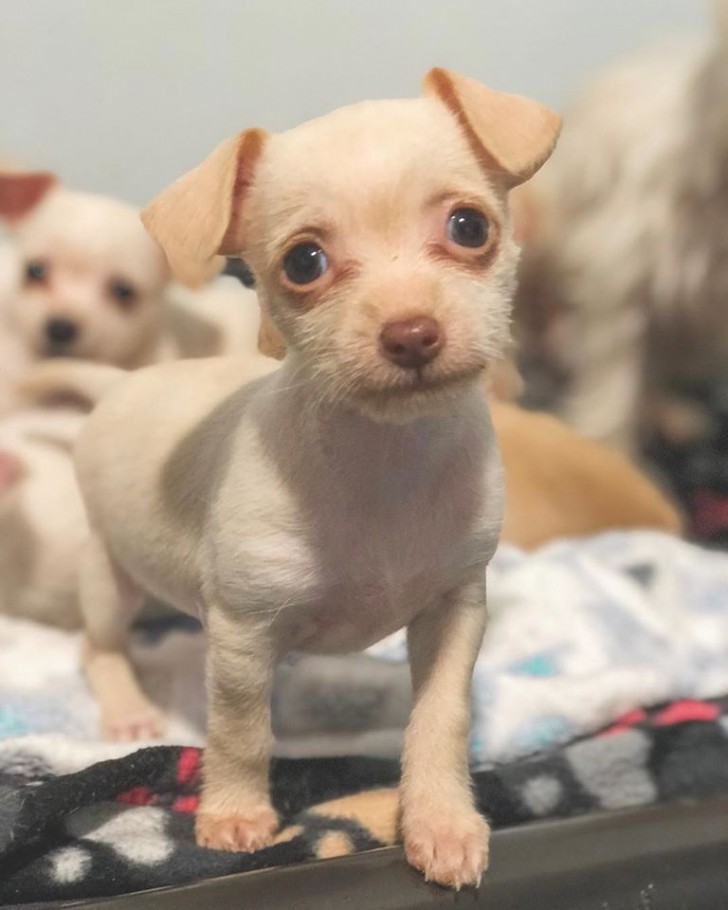 Facebook / Northwest Dog Project
In a video that has been posted online, you can see all eleven dogs playing amiably together as if they were little brothers and sisters born from the same mother.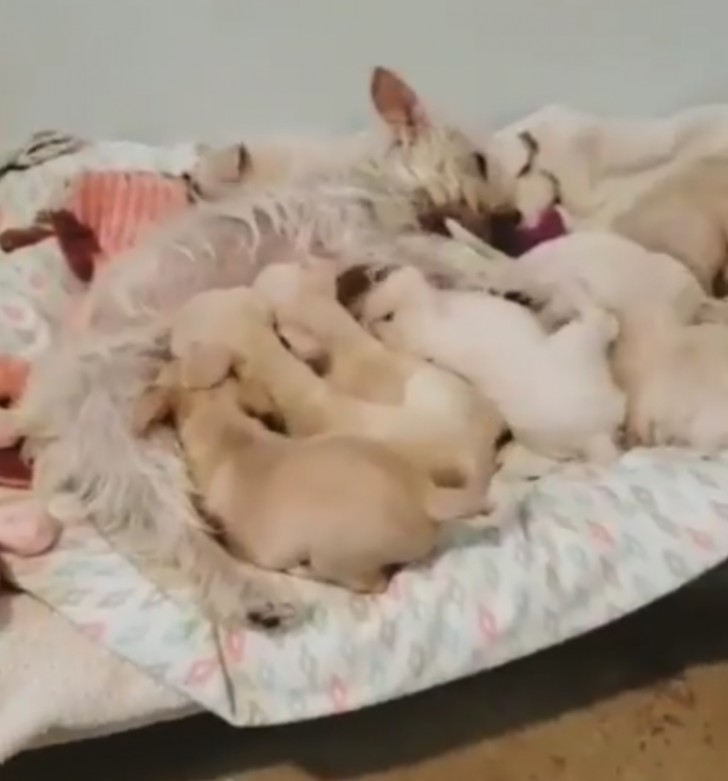 Facebook / Northwest Dog Project
The post prompted many people to ask about adopting the puppies while trying at the same time to keep the family together (in particular, the best friends, Thelma and Louise).
And luckily they were able to do it! In fact, the puppies have all been adopted in the same town and Thelma and Lousie will not be forced to separate.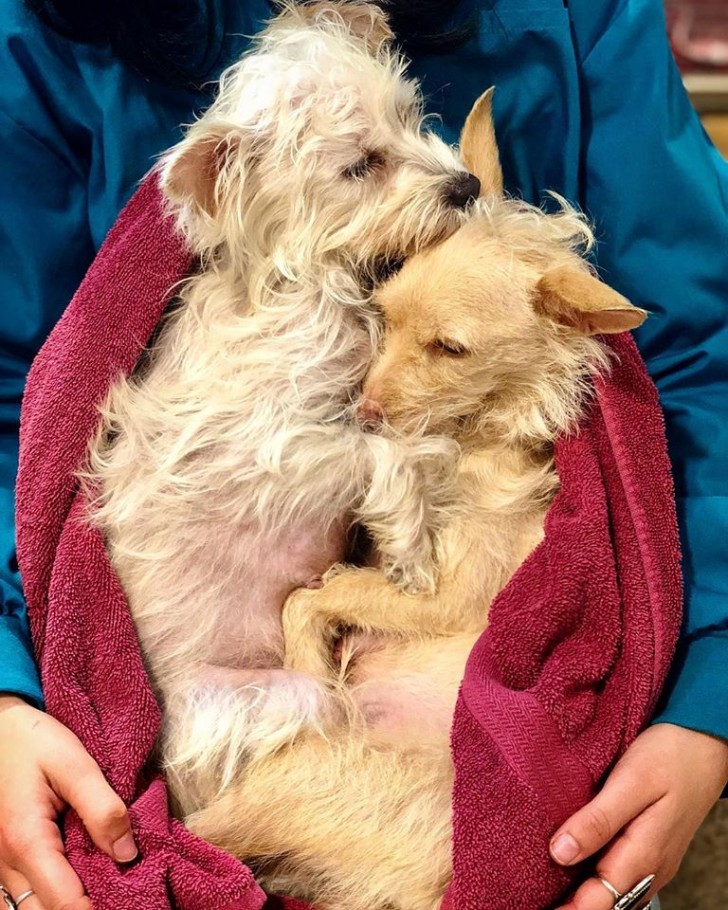 Facebook / Northwest Dog Project
Advertisement