Missing her pet Chihuahua, this college student turned a closet into a room for him
When a dog enters our lives, it becomes very difficult to part with it, even for short periods.
Case in point is Betsy Redfern who missed her little 12-year-old Chihuahua a lot during her first year in college.
The college student, however, did not become demoralized by the situation and ingeniously created in her small apartment, a specially designed space to accommodate her beloved little pet dog.
Clearly, the well-being of both came first, so during her second year in college, Betsy was able to bring the little Chihuahua with her because they have been inseparable since Betsy was eight years old.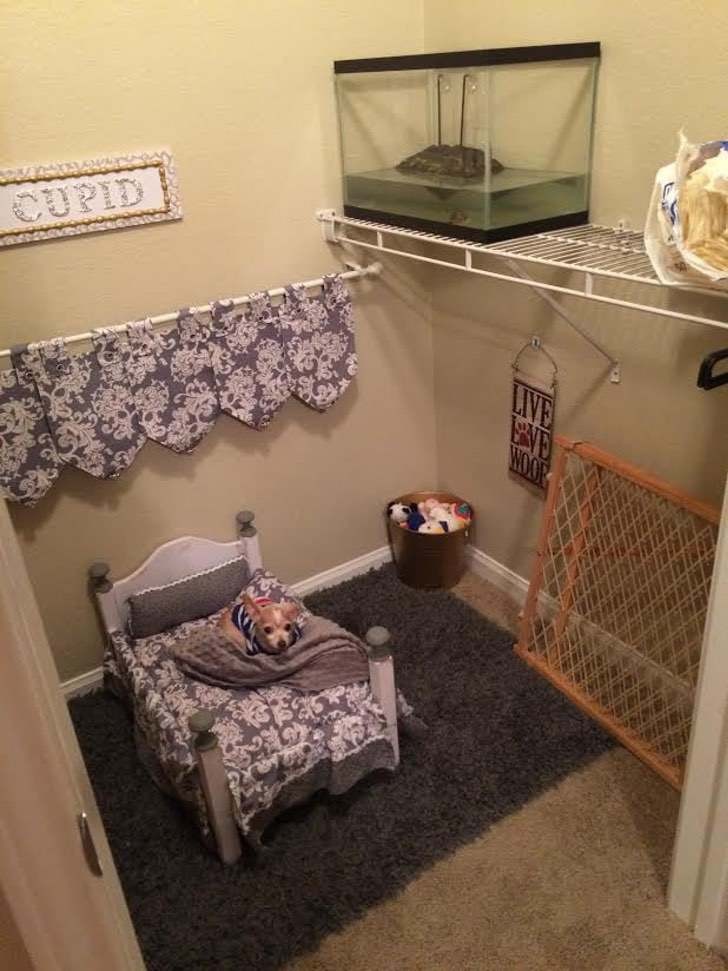 However, Betsy's first year of college was spent far away from her beloved Chihuahua named Cupid - a 12-year-old pet dog who had slept with her since Betsy was in the third grade.
But, for Betsy, it was not possible to spend all four years of college so far away from her four-legged friend, so she thought about how to optimize the space inside her small apartment to accommodate Cupid.
The only place she managed to find was a small disused closet that she decorated with a lot of devotion.
In addition to his bed, Cupid's small room has a clothes rack where his little outfits hang, a box filled with toys, a cozy carpet, and a decorative plaque with his name written on it.
But the little Chihuahua is not alone since it also shares the room with Caru, Betsy's tortoise.
For his bed, Betsy used old furniture from a doll's house, which she adapted perfectly to the size of her dog.
Now, with Christmas coming, Betsy has decorated her little Cupid's room for the occasion, even adding to his room a small Christmas tree, adorned with everything necessary, including lights.
What you wouldn't do for your dog!
Now, finally, the two are once again inseparable and both are very happy to be able to continue living together.