There is no summer without watermelon! Here are some tips to choose the perfect one!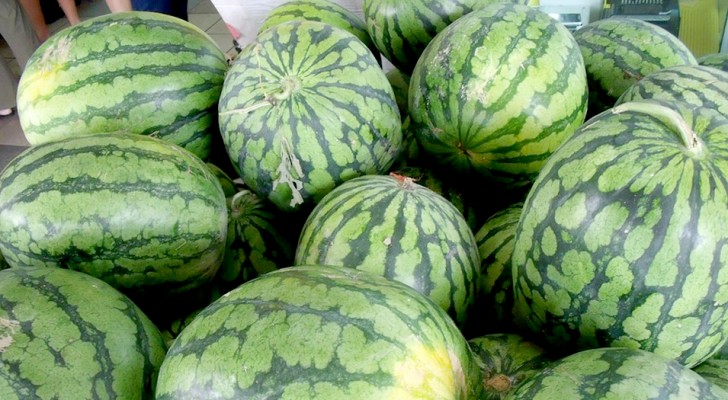 Advertisement
In the summer, watermelon is one of the most consumed fruits because it is sweet, delicious, light, refreshing and rich in vitamins, electrolytes, and antioxidants.
Almost everyone is convinced that buying a watermelon is actually quite difficult because it is practically impossible to understand if it is good inside just by looking at it externally.
In reality, this is not really so! In fact, here is some useful information to make sure you bring home the perfect watermelon!
Advertisement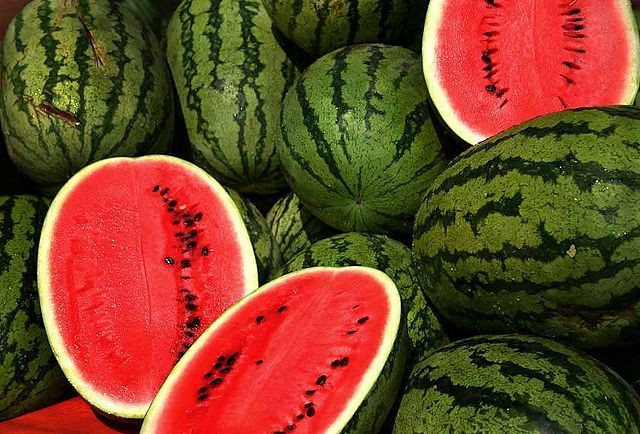 The lustrous shine on the surface of a whole watermelon may seem inviting but it usually corresponds to a watermelon that is still unripe.
Elongated watermelons are "male" and in most cases tend to be tasteless and watery.
Instead, the shorter and rounder watermelons are "female" and are definitely sweeter and tastier.
Furthermore, the marks and spots on the surface of watermelons are quite revealing about what could be inside.
Therefore, it is better to focus on watermelons with golden yellow spots, because they usually have a more delicate and sweet taste.
In addition, a watermelon that is very large requires more time for maturation, so there is a fair probability that the inner part is not ripe yet.
On the other hand, a watermelon that is too small tends to rot more quickly, so in essence, it is a good idea to only buy medium-sized watermelons.
Advertisement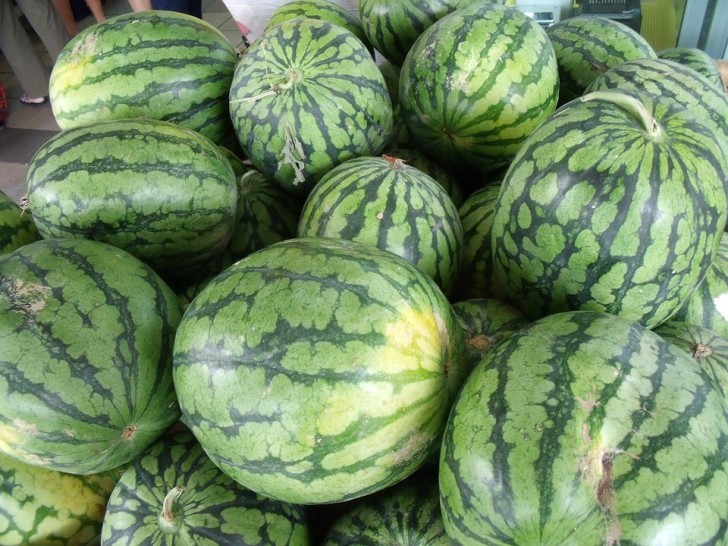 Another trick to understanding what kind of watermelon you have in front of you is by "knocking" with your knuckles on the surface of the watermelon.
If the sound is full and your knuckles bounce off the surface then, then it is ripe and ready to be eaten. However, it is better to be wary of watermelons that have a soft exterior and a dull sound.

Two details that are never noticed are the so-called "tail" and the "ribbon". The first is the appendix that connects the watermelon to the ground, which is cut at the time of harvesting.
The second detail is the number of stripes that reveal the number of pollinations sustained by the plant. Both should have a dark green or brownish color, which is a sign of sweetness and adequate maturation.

OK! Now, you have all the tips to buy the perfect watermelon, all that is left to say is, "Let's eat!".
Advertisement