A waitress was fired for serving a meal to a student who didn't have enough money to pay the bill
At times, kindness and generosity towards those most in need can be found in the most unexpected places and by people who we might not think are able to manifest these qualities.
Case in point is an American woman, Bonnie Kimball, a food server, at the Mascoma Valley Regional High School canteen, in New Hampshire in the United States who was fired after "serving" food to a student who could not, at the time, afford to pay the bill.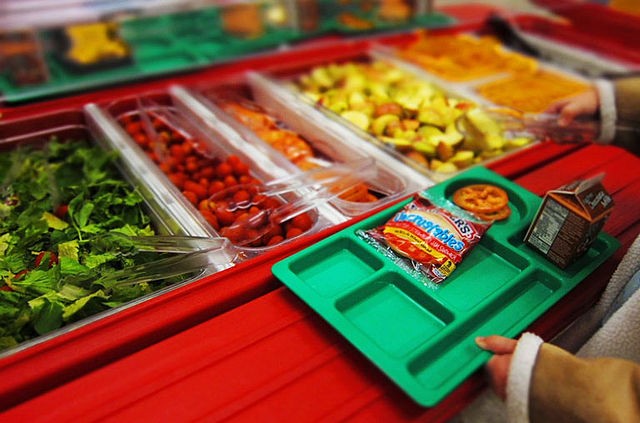 It is true that Bonnie actually did offer a hot meal to a high school student who at that time, due to his mother not having deposited money on his account, didn't have the money to pay the bill, that was around $8 USD.
A food service manager at the canteen, observing the student's lack of payment decided on the spot to fire the food server. The latter, however, claims that she had warned the boy that his mother would have to pay the bill later.
The fact is that, although the boy paid the eight dollars the next day, Bonnie was still promptly fired!
Students and staff are rallying behind a Mascoma Valley Regional High School lunch lady fired for allowing a boy to run up an $8 lunch debt rather than go hungy. Bonnie Kimball thought she was doing the right thing and the parent did eventually pay. https://t.co/y65rc8oGjX pic.twitter.com/eds9teHG2m

— UnionLeader.com (@UnionLeader) 15 மே, 2019
Now, however, Bonnie hopes that her employer will quickly review her position, which has received a lot of social media attention!
This is also thanks to the solidarity of two of her colleagues who quit the workplace the next day in protest against their employer's reaction to the charitable gesture of the food server, who had been working at the canteen with a notable dedication to her work and to customers for five years.
This is a case that has made many people think a lot about what Bonnie Kimball did, and which has gone viral around the world. Especially, now, that the food server also has the strong and open support of the Mascoma Valley Regional High school students. Stay strong, Bonnie!