Lavender lemonade: how to prepare this precious ally against anxiety and stress
Lavender is a wonderfully aromatic herb with numerous beneficial properties; and, to take advantage of them, one can use the lavender essential oil or lavender flowers.  
Lavender essential oil is among the most delicate and most powerful essential oils. In fact, it has a complex chemical structure, with over 150 active components, from which it derives its effectiveness in fighting various health disorders. 
In particular, it is an excellent anti-inflammation, antifungal, antidepressant, antiseptic, antibacterial, antimicrobial, antispasmodic, analgesic, detoxifier, anti-hypertension, and sedative. 
A simple and effective way to enjoy its benefits in a pleasant way is to use lavender essential oil to prepare and flavor your lemonade! Let's see how ...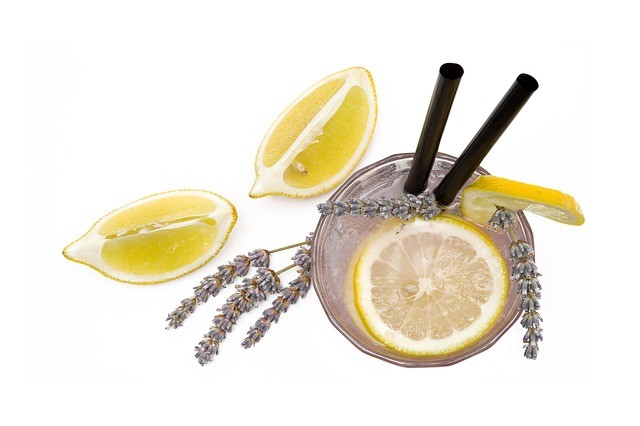 All you need to prepare lavender lemonade is:
1 cup of raw honey
5 cups of pure water
1/4 cup of dried organic culinary lavender OR 1 drop of lavender essential oil
6 juicy peeled lemons
a few sprigs of lavender to garnish.
Once the necessary ingredients have been gathered, pour half the water into a saucepan and bring it to a boil, then remove the saucepan from the heat. Add the honey and dried lavender or the one drop of lavender essential oil, and let it steep for 20 minutes. After that, strain the mixture and pour it into a larger container, add the lemon juice and the other half of the water. Stir and refrigerate. When ready to serve, decorate the pitcher or glasses with a few sprigs of lavender.

Enjoy it in peace, whenever you want, and use it especially to combat anxiety and stress. Both its refreshing taste and notable benefits are guaranteed! ;)