A dog saves its owner's life by keeping him warm for three days and protecting him from coyotes
The origin of the saying "dogs are man's best friend" is lost in the annals of time. However, its truthfulness is based on an infinite number of events and stories that testify to what this four-legged friend and companion, is capable of doing for its owner --- and this is one of those stories. 

The incident in question takes place on 14 June 2014 in the Kanaka Bar community in British Columbia and has its protagonists the then teenager Joseph Phillips-Garcia and Sako, a four-year-old King Shepherd dog. Joseph had spent the day fishing in the mountains with an aunt, some friends, and Sako.
However, returning home the car they were traveling in ran off the road and crashed. The car accident was very violent, and in fact, only Sako and Joseph managed to survive the car accident. The boy reported several injuries and a broken leg.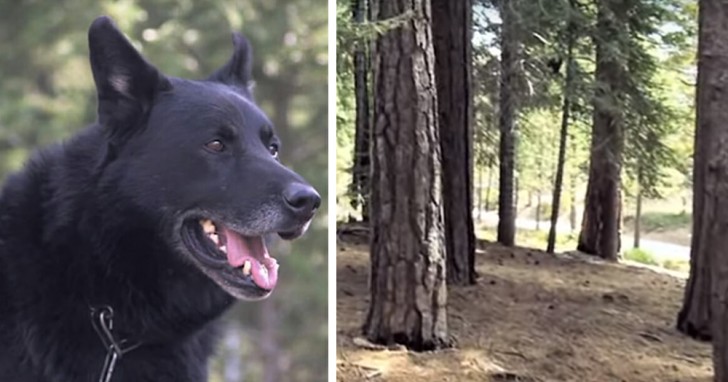 In a state of shock, Joseph often lost consciousness, so Sako stayed with him for two nights and three days, keeping him warm with his body. Moreover, Sako did not limit his actions to only this! In order to help Joseph find water, the dog dragged the boy to a stream that was not far away. However, as if the situation was not already dramatic enough, unfortunately, the worst was yet to come.

That night Joseph, overwhelmed by fatigue, had fallen asleep, when he was suddenly awakened by noises and howling coming from some bushes nearby --- it was a pack of coyotes that were rapidly approaching! As soon as Sako had caught their scent, he got up and ran into the bushes to face the coyotes, and keep them away from Joseph. The boy could only hear the branches rustling and shaking and the sounds of a terrible fight. And after several minutes that had, indeed, seemed very long --- Sako came back to him, with a few wounds from his fight with the coyotes but still in good condition.
Finally, after 40 hours from the time of their disappearance, the dog and the boy were found and brought back home.
Joseph has fully recovered and still, today, when he tells this story, with a heart full of gratitude, he repeats that he owes his life to Sako, his inseparable four-legged friend.
Purina, the world's leading pet food and pet care company, included Sako in their 47th Animal Hall of Fame in 2015 to honor his great demonstration of love and courage.