What you see first in this image will reveal your biggest current problem
The events of life can change our mood, hurt us, and make us rejoice.
Often, however, it is not easy to identify what keeps us in a certain frame of mind. Analyzing one's condition to discover the cause is very important because it allows us to find a solution.
The following psychological game will help you to do exactly that. In fact, it will allow you to find out what is afflicting you in this precise period, in order to take action and try to restore a more positive frame of mind.
Look at the image below. What do you see first?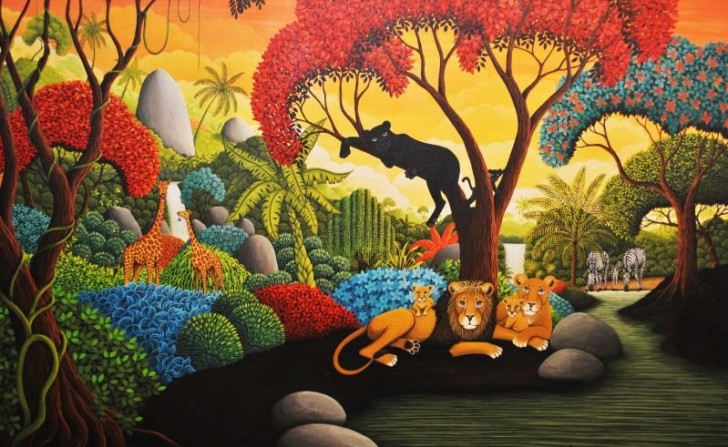 The three lions The source of your stress is your family: You feel the weight of responsibilities, worries and your goal of making sure that your loved ones are always doing well. However, by feeling this way, you have forgotten about yourself. You have neglected your own desires to the point that now it seems an act of selfishness to think of yourself. We all need to pamper ourselves a little and by restoring your own well-being helps to make others feel good too.
The trees You are worried about something that you cannot change and that is beyond your control. Your thinking is projected into the future and every choice you make seems to you, to not be good enough to avoid the worst. The secret to regaining control of the situation is to return to focusing on the present. Just reflect on the fact that life is not as dangerous as it often appears to be and that frequently, we are the ones who make life complicated.
Zebras or giraffes If you have noticed one of these animals in the background, it means that you are feeling bad because you are focusing too much on yourself. This prevents you from having a broad view of your problems. Try talking to someone about your difficulties and sharing your thoughts. Do not forget that the presence of other people in the life of a human being is fundamental.
The Panther This means that you are going through a period when you are trying to give yourself some answers and you are analyzing your past. You feel a bit lost, even if no event, in particular, is disturbing you. To eliminate that sense of disorientation, try to dedicate yourself to those passions and activities that once made you happy or that gave you pleasure. Be honest with yourself and you will see that many of the answers you are looking for will be presented to you in a very natural way.