What you see in this optical illusion can reveal your mental age
Optical illusions are one of those topics that always inevitably manage to divide everyone's opinion.
Therefore, if a team of scientists decides to do a social experiment using a popular image among the most famous in the world in terms of optical illusions, the result could be truly incredible!
You can try to do this test too, just look at the image for a few seconds and try to answer the question: "What figure do you see?". Probably your age will influence your answer ...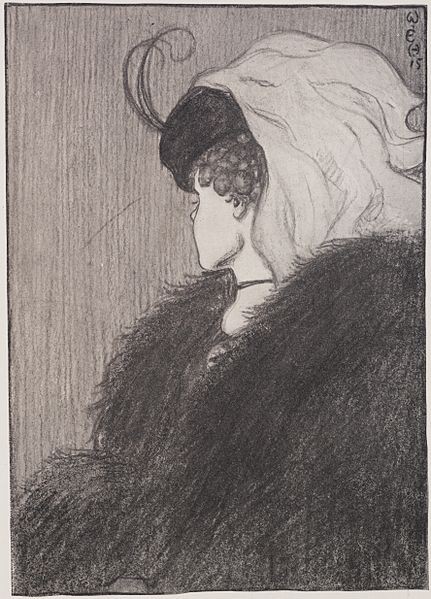 "My wife and my mother-in-law" is one of the most famous optical illusions in the world. Its peculiarity is that within the same image you can see both a young woman who is turning around and an elderly lady in profile.
According to a recent Australian study, the different perception of this image is linked to the age of the viewer. The tests, in fact, show how a younger person will notice the girl first, while an older person will notice first the older figure.
If you have not yet been able to distinguish the girl from the elderly woman or vice versa, here is a small clue. One way to distinguish them is to understand the double meaning of the necklace/mouth or chin/nose, then you will see that everything will be magically transformed!
The study was conducted on 393 participants between males and females, between 18 to 68 years old. Everyone was shown the image for a few seconds and was asked what they saw in the figure just shown. In the first instance, most of the test participants replied that they saw the girl first.
Subsequently, the sample group was divided into 10% of younger boys and girls and another 10% of older men and women. Here it emerged that the younger participants had first noticed the girl, while the other group had first noticed the elderly woman.
The social experiment had as its objective to show whether, the prejudices of a person's age, could indeed, somehow influence their interpretation of a specific image. This test is obviously not totally representative, but if you noticed the girl first despite your age, then perhaps you could be considered to be young at heart!