People say they can see "God" walking in the clouds in this video of a storm
The video of a rainstorm in Alabama posted on Facebook has been seen around the world after some people noticed something strange in it!
In fact, in the dark mass of clouds hovering over the city of Tuscaloosa, there is a large opening that is full of sunlight and it seems there is someone walking straight across the sunlit opening to the other side!
The woman who made this video only became aware of the walking figure after sharing her video on social media but even while she was making the video, she had already made a particular comment ...
"A strong rainstorm is arriving ... We are without electricity! Look at that hole in the sky ... that's who's got the power.''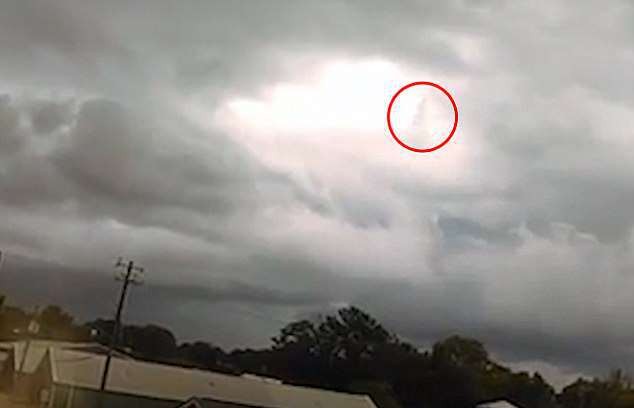 "Here the trees are down, but there is someone who protects us up there, we're in good hands!"
Many people have seen in those words and the movement that occurred in the only sunlit area of the dark clouds, as real evidence of a divine presence ... What do you say?